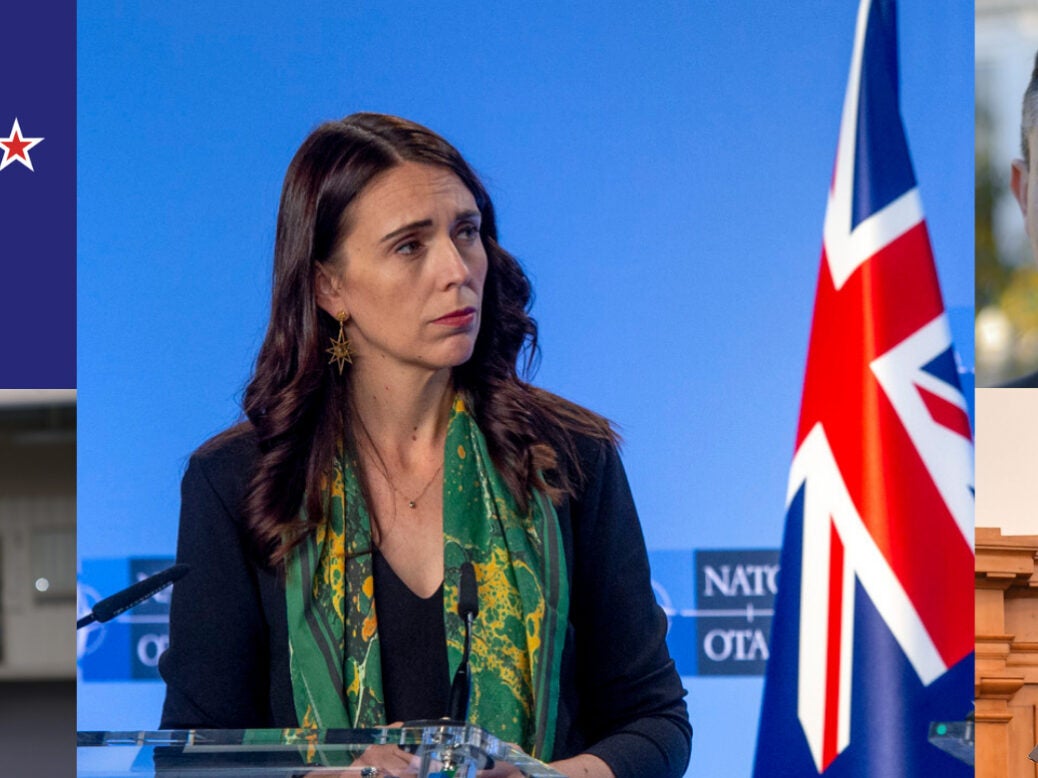 On Saturday, polls to decide New Zealand's next parliament will close. Since taking office in 2017, Prime Minister Jacinda Ardern has governed in coalition with partners on both sides of her Labour party. As part of her deal with the Green Party, the government has set a target of sourcing all of the country's electricity from renewables by 2035.
For most of her leadership, opinion polls left her level with opposition parties. Recently, Ardern won global acclaim for her handling of the Christchurch terrorist attacks and the coronavirus pandemic.
Polls have moved significantly since the start of the pandemic. Ardern now seems set to win a landslide victory for her Labour Party. Some polls predict she would form a majority government, the first since New Zealand moved to proportional representation in 1996. So, how could the elections affect energy policy in New Zealand, and which industries could see government assistance?
What would a landslide victory for Ardern mean?
The New Zealand Labour Party has promised to bring the country's 100% renewable generation target forward, from 2035 to 2030. As part of this, the party would remove regulation around renewable energy development, and ban new thermal baseload generation.
Currently, 80% of in-country power generation comes from renewable sources. However, when including transport fuel, New Zealand imports one-quarter of its power. The country banned exploration for new oil and gas in 2018, a move that attracted criticism for encouraging imports.
New Zealand's energy generation comes from hydroelectricity, followed by geothermal and gas. Because of this, Ardern's party has said it would commit $18m (NZ$70m) to backup solutions for a dry year. This could include a pumped hydro station at Lake Onslow in the Otago region of South Island, which has already acquired $30m of funding.
As part of a Covid-19 recovery effort, Ardern has pledged $155m toward "transformative energy projects" with the aim of creating 20,000 jobs.
In a party statement, Jacinda Ardern said: "New Zealand produces 84% of its electricity from renewable sources now, but we can do better. We will stop activities that increase our emissions by, for example, banning new thermal baseload generation; and promote clean energy development."
She would also establish a $13m (NZ$20m) Renewable Energy Research Platform, alongside putting $18m (NZ$27m) toward national energy development company Ara Ake.
Labour has said it would support the rollout of a hydrogen refuelling network, as well as jobs in the developing industry. However, it has not made any solid commitments as to how it would do this.
The National Party and a 'fuel neutral' approach to energy in New Zealand
Opinion polls have put the opposition National Party a distant second, but commentators have speculated that this mostly comes as a result of the pandemic, rather than policy. Currently, they hold more seats than the Labour Party and retain significant support among conservative and rural voters.
The party, led by Judith Collins, has pledged to take a 'fuel neutral' approach to policies. This means it will not favour any one generation source over another, giving a boost to fossil fuel generation.
The party has criticised the current government for its nationwide ban on offshore oil and gas exploration. Energy spokesperson Jonathan Young said: "Labour's decision to shut the door on future oil and gas exploration has been estimated to cost the New Zealand economy $30bn and 3,000 jobs in Taranaki alone.
"Over the past two years, we have witnessed a steady increase in energy prices and increased consumption of imported coal as a result of Labour's ill-thought-out oil and gas ban."
The National Party's dry year plan proposes using liquefied natural gas (LNG) imports to meet the country's essential needs. The party would also allow carbon capture schemes to be recognised by the country's Emissions Trading Scheme.
In its policy documents, Collins' party says it would support the development of hydrogen, offshore wind, biomass and biofuels. The documents do not give any specific targets for doing so.
The smaller parties with the balance of power
In New Zealand's proportional representation system, smaller parties have opportunities to influence government policy. In the previous government, the Green Party made a deal with Labour to introduce a net-zero target. The party now seeks to give government loans to encourage domestic solar generation and fossil fuel divestment.
Labour also worked with the New Zealand First party, which seeks 'energy sovereignty' by moving away from imports. They would also aim to change the country's energy supply markets to encourage more independent utilities. A review of the country's natural resources would also leave oil and gas extraction as a possibility.