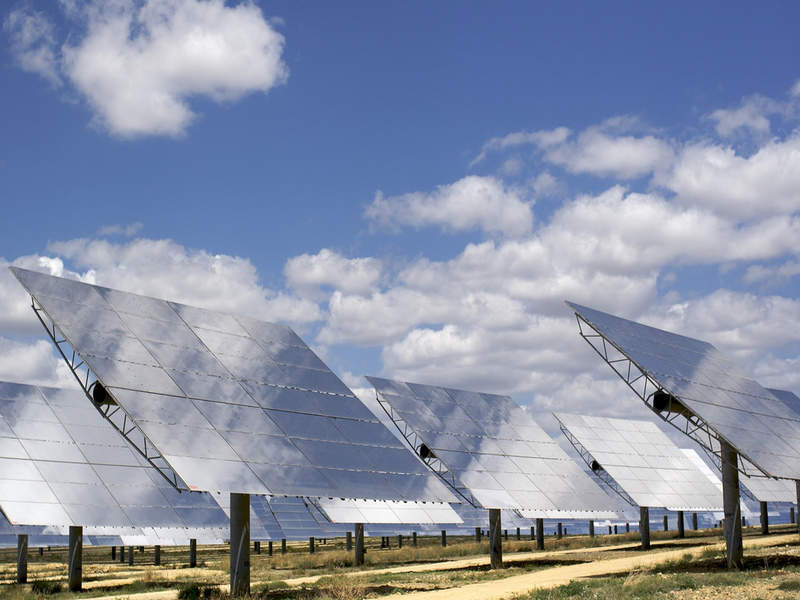 The Government of Queensland in Australia received 115 proposals from 79 businesses seeking to develop more than 9GW of renewable energy projects across the state.
The proposals were part of a closed tender issued under the 'Renewables 400' programme, which aims to develop at least 400MW of large-scale renewable infrastructure and 100MW of energy storage projects.
The proposals are intended to develop around 2,200MW of wind energy, more than 6,400MW of solar projects, and 500MW of other renewable energy technologies including biomass.
---
The UK Government announced it will be providing up to £557m for renewable energy projects in a contracts for difference (CfD) auction round planned for 2019.
The funding will support the development of less established renewable technologies and help develop new wind projects on remote Scottish islands.
This move is part of the government's upcoming Clean Growth Strategy, which includes several proposals on housing, power, business, transport, and the environment to help the country transform towards a low-carbon economy.
---
Apple entered a partnership with General Electric (GE) to develop new software solutions to help track power plants through its iPhone and iPad devices.
The partnership aims to bring predictive data and analytics from GE's industrial Internet of Things (IoT) platform Predix to Apple's iPhone and iPad.
A new Predix software development kit (SDK) has already been developed under the partnership for the iOS mobile operating system.
---
UK-based Marine Power Systems (MPS) revealed a quarter-scale prototype of its wave energy generating device, WaveSub, which was developed to address major challenges regarding the generation of energy at sea.
The device is set to be towed to the FaBTest marine test site in Cornwall, England, to demonstrate its power-generation capacity in a broad range of sea environments.
The test is also expected to determine the device's installation speed and price, as well as maintenance costs and surviveability during the harshest weather conditions.
---
AREVA NP installed an advanced load following control (ALFC) system at the Goesgen nuclear power plant (NPP) in Switzerland to automatically adjust electricity generation.
Using the system, Goesgen NPP will be able to regulate its generation as per the requirement of the grid operator.
In addition, the system automatically changes the plant's output between 50% and 100% of its installed capacity, which can be carried out with power increases of up to 30MW a minute.
---
New data published in the UK Government's quarterly publication Energy Trends has showed that the country's share of renewable electricity was 29.8% of the total energy mix during Q2, 2017.
The share of electricity generated from coal fell by 50% to 2.1% during the same period.
Reacting to the development, UK Renewable Energy Association policy and external affairs head James Court said: "This is another milestone in the journey towards a more affordable, flexible, and consumer-focused energy system."
---
Norway-based oil and gas company Statoil entered an agreement to buy a 40% share in the 162MW Apodi solarpower project in Brazil from Scatec Solar.
The deal is expected to help Statoil enter the solarpower development market.
Following the deal, Scatec Solar will own a 40% share, while Brazilian consortium ApodiPar will hold 20%.
---
Siemens secured a deal from China Machinery Engineering (CMEC) to provide a number of energy systems for Punjab Thermal Power's (PTPL) new combined-cycle power plant, which is currently being built in Jhang, Pakistan.
CMEC is the engineering, procurement, and construction (EPC) contractor for the project, which will be able to generate 1.3GW of electricity when completed.
Valued at around €200m, the new deal will see Siemens provide two SGT5-8000H gas turbines, one SST-5000 steam turbine, two heat recovery steam generators, and control and auxiliary systems for the project.
---
An IFC-led consortium is set to provide a $653m debt package to support the development of 13 solarpower plants to be built near Aswan, Egypt.
Called Nubian Suns Feed-in-Tariff Financing Program, the package is expected to be provided to a group of six private power companies, which will build and operate the plants.
When completed, the facilities will be able to generate up to 752MW and will become part of the 32-plant Benban Solar Park, which is expected to support Egypt's Feed-in-Tariff programme that leverages private sector capital and expertise to support the country's goal of producing 20% of electricity from renewable sources by 2022.
---
The US Energy Secretary Rick Perry has unveiled a conditional commitment to provide a $3.7bn loan to support the expansion of Alvin W. Vogtle Electric Generating Plant in Georgia.
The loan will be used to build two new nuclear reactors.