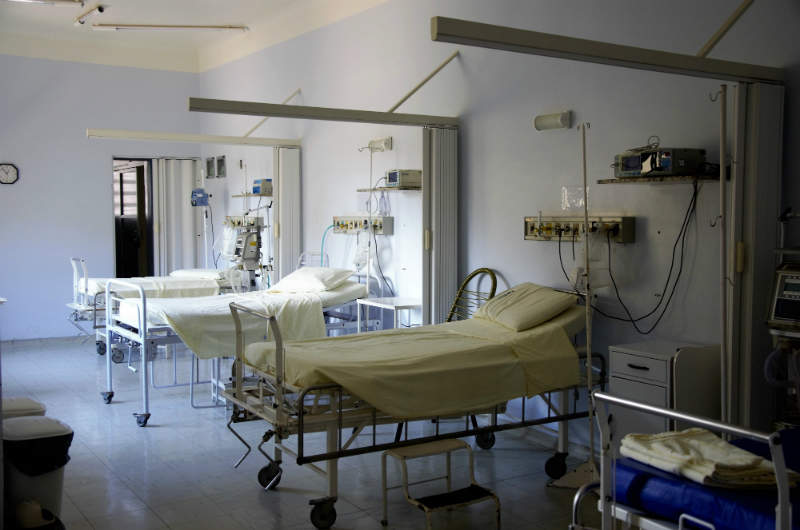 At the end of June, Centrica Business Solutions, Centrica's subsidiary for business and large commercial energy users, launched a new series of reports on the benefits of modern distributed power and energy management systems for the UK economy. Under this umbrella, the company launched a healthcare-specific report, 'Distributed energy: powering the future of healthcare', outlining the ways in which on-site energy generation and performance monitoring could impact healthcare trusts, hospitals and clinics.
Healthcare centres understandably have patient care as their primary focus and are often saddled with ageing energy infrastructure that is becoming increasingly inefficient and ill-suited to providing the resilience needed at hospitals to keep the lights on and the systems running 24 hours a day.
According to Centrica, upgrades could not only improve the operational performance of healthcare sites, but also unlock £130m a year in savings across the UK's National Health Service (NHS), a figure that Centrica Business Solutions managing director Jorge Pikunic described as "a conservative estimate".
"The savings could be double this," Pikunic wrote in the foreword to the report.
Here, Centrica Business Solutions head of business development for healthcare Tony Orton describes the challenges and opportunities involved in upgrading the energy centres at hospitals and other large healthcare estates.
Chris Lo: How did you arrive at the £130m a year figure for energy savings across the NHS?
Tony Orton: What we've realised is that healthcare is, in some ways, a crumbling estate. Most of the hospitals are getting towards 30-40 years old, if not older. So it's recognising that there are lot of inefficiencies. Because of the increased pressures on the NHS in patient care, a lot of their maintenance activities at the moment, certainly around energy services, are reactive, and they're not having time to plan and come up with an energy strategy. So looking at their backlog maintenance issues, and also looking at the assets they've already got on site, we've recognised that with improvements, those savings can be made.
It's not just about the energy savings that can be delivered to them. It's revenue now. With the assets we can put on their site, not only will it improve the inefficiencies, it will give them opportunities to get revenues from generated power.
CL: Could you give me an idea of the energy landscape at the average NHS hospital or health centre?
TO: One of the biggest issues at the moment is that we've got no cash, no investment coming forward to allow them to do things that they know they should be doing. They also struggle, we've noticed, with labour resources as well. At the moment, for most of the hospitals I go to, it's about timing. Because unfortunately the people we come across in the estates and facilities departments, they know what to do but their hands are tied. First, they've got no time, secondly they've not got money, and thirdly they've also not got the experience of the latest technologies.
CL: What types of distributed energy technologies do you think could have the biggest impact on the operations of healthcare facilities?
TO: For most of the hospitals I've been to, you don't see the latest technologies like solar panels or battery storage units. Nine times out of ten, because of [a hospital's] profile, you could save them money immediately by putting in a CHP [combined heat and power] engine, if they've not got one. So when we go in there to replace the CHP engine, we're already starting to talk to them about the latest technologies – putting solar panels on the roof, because with a hospital estate we've got lots of roofs, and we've also got lots of land. Another focus at the moment is battery storage, because again what we've noticed is that a lot of hospitals have got resilience in mind.
At the moment, most [hospitals] import electricity, and the way we explain it to them is over a 24-hour day, you would end up with a range of technologies being able to supply their generated power on-site, themselves, with a range of technologies, which could be combination of a CHP engine, solar panels, a battery storage unit, and then standby generators that they've already got. If you use those four technologies, straight away their import bill could be reduced by 90%. It could even by 100%. So a very small import electricity bill.
CL: What's the role of data analytics in terms of making energy management easier for hospitals?
TO: What I'm coming across with a lot of hospitals – they have building management systems [BMS], but they don't interrogate it. They don't have the knowledge and the information, on a daily basis, to see what their assets are doing. What we've now got is the technology to put wireless sensors on their site, I call it a mini-meter, and that allows them, on a circuit basis, every 15 seconds, to link to their BMS and our system, to know exactly how much each of their wards or buildings is costing them in terms of energy.
[Hospital energy centres] will get phone calls from the clinical side to say things are either too hot or too cold. What we're trying to avoid is that phone call. So if you can start to monitor, it gives the hospital the information.
CL: Have you encountered a feeling in the healthcare sector that these sorts of energy innovations are too complex for hospitals that lack expert staff?
TO: Yes, I think with the public sector and certainly hospitals, we need to get that buy-in. The way we do it is we go in there and do a workshop, to go in with the Trust and physically show them the dashboard and the information they can get or would get. What we try to do as part of an audit process is put these sensors in as a trial. It doesn't cost the hospital anything, so we can actually see their own site and how it's working before committing to any expenditure. It's very important to bring the clinical staff into that discussion.
CL: With NHS budgets being stretched in every direction, are these sorts of long-term service-based contracts the key to maximise the ongoing benefits while minimising upfront costs?
TO: Yes, I do think that. With the funding options we talk about, and we do have the option to do this, is we could fund it with Centrica money, we could then use a third-party bank, which we tend to talk to on most of the hospital projects. Or recently with the Mayor of London's recent announcement on the MEEF [Mayor's Energy Efficiency Fund] funding, so we know there are funds out there that can be used at very low interest rates to allow them to purchase.
There's no upfront cost; it can be spread over 15 years, and some of the contracts we've been looking at are 25 years. Also because technology's going to change, with the contract we've got the ability to move with the times.
CL: Centrica has highlighted a 15-year Energy Performance Contract with St George's Hospital in London. How is this contract progressing?
TO: Yeah, it's now completed. We're now into the third phase of the project. We designed it, we installed it, and now we're operating and maintaining. Most of it is focused around the energy centre, which is CHP and new steam boilers. So now we've entered into this 15-year agreement where for the next 15 years, the Trust has no responsibility and no extra cost associated with generating power on the site and generating steam and hot water to the hospital. So all the life-cycle costs and maintenance costs – if a particular engine or boiler fails and needs to be replaced, we'll cover that. I think that's a big reassurance for them, that they now know what their costs will be over the next 15 years.
I actually met the Trust representatives a few weeks ago, and they're now starting to talk about the next phase of the project. We're now starting to talk about LED lighting and electric vehicle charging points and solar panels.
CL: Ultimately, what do you see as the role of energy in supporting the clinical and care objectives of a hospital like St George's, or any other health centre?
TO: I want [patients and staff] to know that their hospital is doing as much as it can to not only look after them but also contribute to supporting the local area as well. In that report it does talk about how every pound saved can be linked to the benefit it delivers to the Trust. It can deliver another nurse. And that's the way I see it – every pound saved can be used somewhere else to save a life.