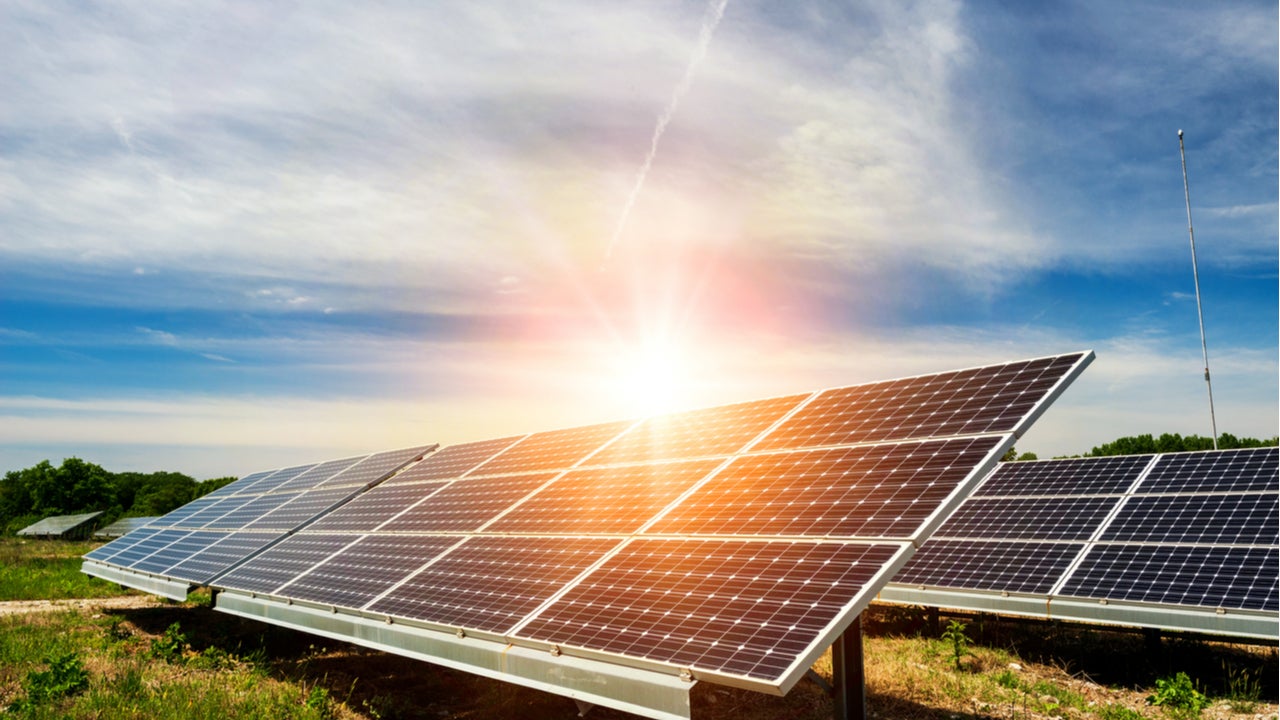 Power Technology lists the top five terms tweeted on solar in December 2020, based on data from GlobalData's Influencer Platform. The top tweeted terms are the trending industry discussions happening on Twitter by key individuals (influencers) as tracked by the platform.
1. Clean Energy – 158 mentions
Europe's best clean energy innovations, China's commitment to expanding renewables capacity and India's plan to build world's biggest renewable energy project were some widely discussed topics in December. Mike Hudema, a climate campaigner, shared a video highlighting the best green energy innovations in Europe. One of the innovation mentioned in the video includes the transformation of the abandoned area near the defunct Chernobyl nuclear power plant in Ukraine into a solar farm for producing clean energy.
Similarly, France constructed the largest floating solar farm in the continent with 47,000 solar panels covering a former quarry. The solar farm can electrify around 5000 homes. Another innovation is the Danish government's mandate for wind farms in the country to be partly owned by local residents.
Further, Solar Curator, a website providing news on solar industry, shared an article about solar stocks in China surging on the back of President Xi Jinping's announcement about the nation's commitment to become carbon neutral by 2060. The president also promised to increase the country's renewables capacity to 1.2TW by the end of the decade. China's solar capacity is expected to reach 240GW by end of January and it is projected to add 70GW-90GW of new solar installations annually until 2025, the article noted.
Another discussion surrounding clean energy was shared by Tor Valenza, founder of UnThink Solar, a solar marketing agency, about the world's biggest renewable energy project with a capacity of 30GW being constructed in the Indian state of Gujarat. The solar-wind project, which will be spread across a land of 70,000ha, is being built at a cost of $20.51bn, and will create around 100,000 jobs.
How well do you
really

know your competitors?

Access the most comprehensive Company Profiles on the market, powered by GlobalData. Save hours of research. Gain competitive edge.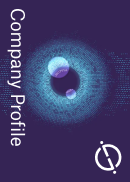 Company Profile – free sample
Thank you!
Your download email will arrive shortly
Not ready to buy yet? Download a free sample
We are confident about the unique quality of our Company Profiles. However, we want you to make the most beneficial decision for your business, so we offer a free sample that you can download by submitting the below form
By GlobalData
Prime Minister Narendra Modi laid the foundation stone for the project, which will consist of a hybrid park zone for storing solar and wind energy. India aims to expand its renewable energy capacity to 175GW by next year and the upcoming hybrid power project will make up for roughly one-sixth of the country's total capacity, the article highlighted.
Chernobyl's nuclear power plant has been turned into a #solar farm using the evacuated zone to generate #cleanenergy.

We have the solutions, let's implement them. #ActOnClimate #climate #energy #GreenNewDeal #JustRecovery #NoPlanetB pic.twitter.com/3THoTX0c2N

— Mike Hudema (@MikeHudema) December 16, 2020
2. Sustainability – 78 mentions
Amazon's investment in solar and wind projects and Illinois Power Agency's solar funds drying up were some extensively discussed topics in the previous month. Chester Energy & Policy, a blog on energy and policy topics, shared an article about e-commerce company Amazon investing in 26 utility-scale wind and solar projects throughout the world. With the latest investments, the company's renewable capacity reached 6.5GW.
Amazon is expected to invest about $2bn for supporting low carbon technologies, in line with global climate goals and aims to become carbon neutral by 2040. Amazon founder Jeff Bezos announced that the retail giant is on the path to become 100% renewable energy dependent by 2025, the article highlighted.
Sustainability also trended in discussions shared by Karl R. Rabago, Principal at Rabago Energy, a clean energy consulting firm, about Illinois Power Agency, giving out its last incentives from the state's Future Energy Jobs Act of 2017. The state's funds apportioned for small solar installations dried up in 2020, with incentives for big solar projects running out in the previous year.
With all the funds of the widely accepted community solar programme now officially exhausted, solar power developers are pinning their hopes on Illinois' legislators to pass a law for financing the adjustable block programme. The programme is expected to dispense federal government's solar renewable power credits to the state's solar incentive plans, the article highlighted.
" @Amazon becomes world's largest #RenewableEnergy backer w/26 new #utility-scale #solar & #wind projects"

I'm conflicted; it's great to see the #CleanEnergy investment, but giant corps have SO much left to do re:GHG before they can be called #sustainablehttps://t.co/Frd8Fnlkkg pic.twitter.com/46yFMyctSh

— Chester Energy & Policy (@ChesterEnergy) December 11, 2020
3. Storage – 65 mentions
Reusing old coal plants as solar storage plants and world's biggest solar and energy storage project in California were some popular topics discussed last month. According to an article shared by Justin Guay, Director Global Strategy at The Sunrise Project, an energy transition initiative, developed countries are repurposing unused coal plants into solar and battery storage projects rather than decommissioning them.
Countries like Australia, US, Germany and Canada, which have substantial coal capacities are reusing old coal plants as wind farms, solar plants, and energy storage plants. The developing countries like India, South Africa and Chile can take a leaf out of the developed nations' book and reuse the old coal plants for the same purposes. It is expedient for these countries to repurpose coal plants as they are witnessing a rapid transition to renewable energy, the article noted.
Other discussions surrounding storage included renewable energy company Terra-Gen and energy services provider Mortenson signing an agreement to start the world's biggest solar and energy storage project in California, according to an article shared by Tor Valenza. The Edwards & Sanforn solar and energy storage plant, to be constructed in Kern County, will include 1.118GW of solar and 2,165MWh of energy storage. It is the biggest single solar and energy project to achieve this landmark, the article highlighted.
Even with decommissioning costs half what they are in the US it makes Indian coal plant owners 💰to repurpose old unused plants into solar or solar + storage rather than shut them down https://t.co/8uHwW4Fat8

— Justin Guay (@Guay_JG) December 16, 2020
4. Photovoltaic – 52 mentions
Uzbekistan selecting bidders for 200MW photovoltaic (PV) tender and Oxford Photovoltaics' cell creating new conversion record were some broadly discussed topics in December 2020. Solar Curator shared an article about Uzbekistan's Ministry of Energy choosing 11 bidders for the final phase of tender for a 200MV PV solar plant in Sherabad in Sukhandarya region. The government pre-qualified more than 50 bidders in March 2020 and the final phase will be held in February 2021.
The project is part of the Uzbek government's 1GW solar programme, while other tenders for PV capacity of 900MW are being held under the aegis of the World Bank's private sector arm International Finance Corporation (IFC). The West Asian nation launched a subsidy programme for rooftop PV last year, the article highlighted.
Photovoltaic was also discussed in an article shared by Chester Energy & Policy, about Oxford Photovoltaics, a spin-off firm from Oxford University, setting a new record as its perovskite solar cell achieved a conversion rate of 29.5% of solar power into electricity. The average conversion rate of silicon cells is in the range of 15% to 20% and a practical maximum conversion rate is about 26%.
Oxford PV is planning to become the first company to release next generation solar cells into the market next year. The company launched a five-year research programme in perovskites in 2018, with the objective of attaining 37% efficiency and reached an efficacy of 27.3% in the same year, the article highlighted.
#SilkRoad #solar: #Uzbekistan shortlists 11 bidders in 200 MW PV tender https://t.co/wM0Vwy37kc

— SolarCurator (@solarcurator) December 8, 2020
5. Batteries – 35 mentions
Californian power supplier signing utility-scale battery contracts and the Australian state of Victoria contributing funds for solar and battery storage plant were some trending topics last month. According to an article shared by Carl Siegrist, a renewable energy strategist, Southern California Edison (SCE), an electricity provider in southern California, inked a huge round of utility-scale battery contracts.
The utility's latest contracts include 585MW of lithium-ion batteries and 200MW from the Crimson solar project among others. The new contracts follow SEC signing California's biggest energy storage project six months ago, the article highlighted.
Another discussion related to batteries was shared by SolarQuotes, a website providing Australia's solar industry updates, about Victoria state providing financial support to a solar and battery storage project being constructed at Traralgon Neighbourhood Learning House.
The solar project calls for the installation of 32kW of solar panels on top of the Kath Teychenne Centre and 22kWh of battery storage. The Victorian government is providing $52,900 for the project and Latrobe City Council will contribute $9,000, while Gippsland Climate Change Network and the Energy Innovation Co-operative pledged $2,000, the article highlighted.
Southern California Edison Inks Another Massive Round of Utility-Scale Battery Contracts.https://t.co/qgGFPDujg9 via @greentechmedia #EnergyStorage #solar

— ☀️ Carl Siegrist (@CarlSiegrist) December 8, 2020