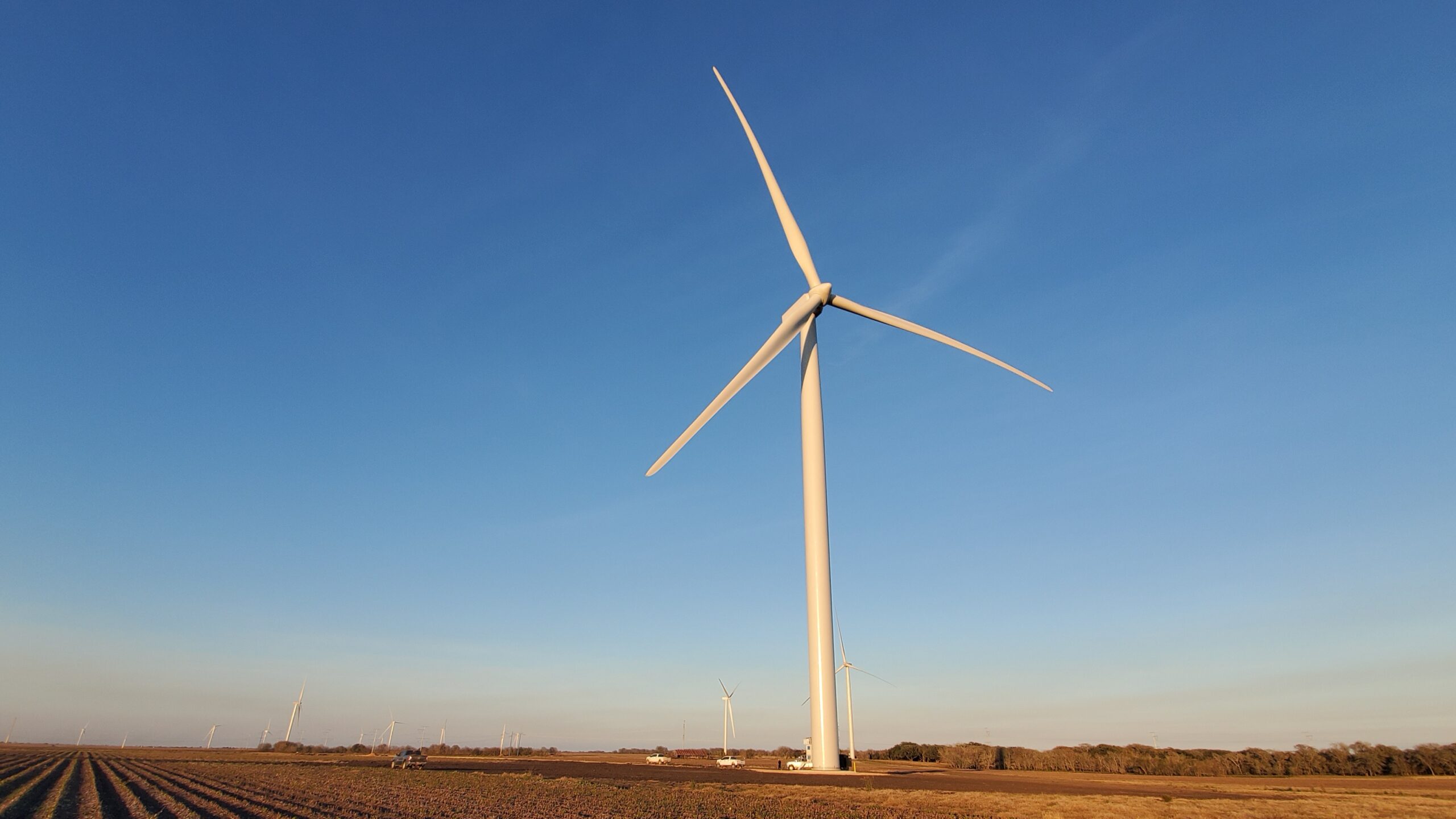 Despite President Donald Trump's support for coal and oil, 2019 was a great year for renewable energy production in the US.
Government data published by the Federal Energy Regulatory Commission (FERC) in March showed that renewable sources provided more than 22% of the country's total electricity generating capacity.
In 2019, renewable energy amounted to 11,857MW of new generating capacity – a third more than natural gas, oil, nuclear, and coal combined.
Accounting for 8.51% of the country's total energy production, wind power generated the most energy, closely followed by hydropower, solar, and then biomass.
According to non-profit research organisation SUN DAY Campaign, the data also shows that in the next three years, renewables will top fossil fuels in terms of new capacity addition, totalling to 48,254MW.
If FERC's predictions are accurate, said SUN DAY Campaign executive director Kenneth Bossong, renewables will also make up for a quarter of the US's total installed capacity by the end of 2022.
Bossong added: "I believe that the rapid growth of renewables and the corresponding drop in electrical production by coal and oil in 2019 provides a glimmer of hope for slowing down the pace of climate change.
"In addition, renewables' continued expansion in the near future suggests that with supportive governmental policies, these technologies could provide an even greater share of total U.S. electrical generation."
To find out exactly where the leading renewable projects are, and what they hope to contribute, we map out the most significant renewable energy projects currently online and those soon to come.
WIND
Black Rock Wind Farm – West Virginia
Construction works for the 110MW Black Rock wind farm, which will be situated in West Virginia's Grant and Mineral counties, is expected to begin in late 2020.
Renewable energy company Clearway recently put the project at the centre of a power purchase agreement (PPA) with American Electric Power's subsidiary AEP Energy and Toyota.
The PPA was stipulated to enable AEP Energy and Toyota to meet their clean energy standards, while investing in the community. As per the agreement's terms, the project will pay $400,000 in property taxes and $300,000 in business and occupation taxes to the state.
Caddo Project – Oklahoma
The 300MW Caddo project was acquired by ALLETE Clean Energy, a subsidiary of electric service company Allete, in March, and is expected to become operational by 2021.
The wind farm, situated in Oklahoma's Caddo county, will have between 60 and 110 wind turbines which will produce enough energy for 110,000 homes.
Allete Clean Energy president Allan S. Rudeck Jr. said that the project will increase the company's total wind capacity to 1,300MW.
Rudeck said: "When the Caddo wind project comes online, we expect that nearly half of our total wind capacity will be sold into the corporate market with strong, creditworthy off-takers and under long-term contracts. Our total wind capacity also will have nearly tripled in four years."
Peyton Creek Wind Farm – Texas
Operated by German utility RWE, the 151MW Peyton Creek wind farm began commercial operations at the beginning of March.
The project is powered by 48 Nordex 3.15MW turbines that generate enough electricity to power 45,000 homes.
The wind farm is RWE's 24th wind project in North America and increased the company's total installed capacity in the US to 4,000MW – accounting for more than a third of the group's capacity.
RWE Renewables CEO Anja-Isabel Dotzenrath said: "The completion of this project is an important statement of our intent to grow our portfolio of renewables projects.
"With our experience and expertise, we are well-positioned to take advantage of changing dynamics in the renewable energy industry."
HYDRO
Red Rock Hydroelectric Project – Iowa
Set to become operational this year, the Red Rock project was erected on an existing US Army Corps of Engineers dam, built in the 1960s for flood control.
The project, situated on the Des Moines river, features two 28MW turbine generators and a total capacity of 36.4MW – enough to power 18,000 homes every year.
The project will be owned by Missouri River Energy Services, with professional service company Stantec as the engineer of record and owner's engineer during the construction phases.
SOLAR
Roadrunner PV solar park – Texas
With a capacity production of 497MW, the Roadrunner photovoltaic (PV) solar park will become the largest solar facility in Enel's US portfolio.
The project was divided into two phases: the first one was completed at the end of 2019 and totalled 252MW while the second, with a capacity of 245MW, will be operational by the end of 2020. Once fully operational, the solar park will produce 1.2TWh of electricity while offsetting 800,000 tonnes of CO2 emission every year.
Enel Green Power North America head Georgios Papadimitriou said: "Roadrunner represents the latest major milestone for Enel's operations in the US renewable market, where we have already started construction of projects for almost 1GW this year."
Rosamond Central – California
The 192MW Rosamond Central solar project was part of a joint project between renewable energy company Clearway and a number of Californian municipalities and community choice aggregators (CCA).
Clearway CFO Steve Ryder said: "We are pleased to contribute to California's goals of achieving 100% clean energy and to partner with the state's CCAs as a growing vehicle for energy procurement in the Golden State."
The project, to be completed by the end of the year, will be situated in Kern County, 210km north of Los Angeles.
Rosamond Central will also expand the company's portfolio, which is currently managing more than 1,500MW in renewable projects in the state.
Wild Springs – South Dakota
 The 128MW Wild Springs solar project will begin commercial operations in 2022 and, given the capacity to offset 190,000mt of carbon emissions per year, it will be the state's largest solar facility.
Wild Springs was at the centre of a PPA between Minneapolis-based Geronimo Energy and North Dakota electric generator Basin Electric Power Cooperative.
Geronimo Energy president David Reamer said: "Historically, there has been a misconception that solar in the northern regions of the US was not feasible.
"Both Geronimo and Basin Electric recognised that the addition of solar to its overall generation fleet not only offers customers a clean, economical option for their electricity but it also diversifies a utility's portfolio."
BIOMASS
Covanta Honolulu – Hawaii
Also known as the Honolulu Programme of Waste and Recovery (H-POWER), Covanta Honolulu converts 3,000 tonnes of waste into 90MW of energy on a daily basis.
The plant, situated on the island of Oahu, caters the waste needs of almost seven million people each year, between residents and visitors.
The facility was built in 1990 and passed to energy-from-waste company Covanta in 1993. In 2012, the company expanded the facility, adding 900 tonnes per day.
 North Fork Bioenergy Plant – California
The 2MW North Fork Bioenergy Plant is expected to be completed by the end of the first quarter of 2021 and is estimated to have a $20m value and generate $4m of revenues annually.
Waste gasification company EQTEC achieved financial closure for the plant's construction and operation on 31 December 2019 and acquired a 19.9% interest.
To achieve financial closure, EQTEC cooperated with California-based Phoenix Biomass Energy. Phoenix Energy CEO Gregory Stangl said: "Reaching financial close on our North Fork Project is a crucial milestone for us. We have been working on this project for a number of years and faced many challenges.
"We will use the experience and the network gained in the process to show that no other group is better placed to provide the solutions required by the state of California to address its forestry wood waste problem."
TIDAL
Tidal energy has not been picked up to any great degree in the US, supposedly because of a scarcity of sites where it could be produced economically. Despite the adverse conditions, a demonstration tidal turbine project is being developed in the state of New York's East River.
The Roosevelt Island Tidal Energy project is located on the East River's East Channel – a tidal strait connecting Long Island and New York City's harbour.
In 2012, FERC gave hydroelectric system company Verdant Power a 10-year licence to install 1MW of power.