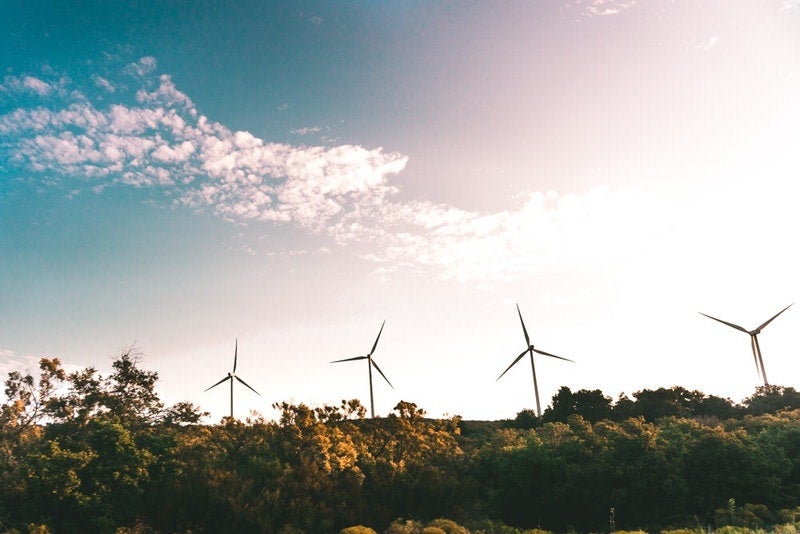 Renewable energy is the only power generation sector expected to grow during the Covid-19 coronavirus pandemic, the International Energy Agency has said.
Renewable energy sources, including solar PV and wind, are expected to make up 40% of global energy generation, 6% more than coal.
With both private and public companies such as Google and the Australian Renewable Energy Agency announcing investments in renewable start-ups, Power Technology takes a look at the five best-funded green start-ups in the UK.
Ovo Energy – £247m
Founded in 2009, OVO Energy is an energy company and supplier. Headquartered in Bristol and with more than a million members, OVO aims to become a net-zero company by 2030.
In 2018, the company started operating on an international level, including in France, Spain and Australia and in the same year its revenues grew to more than £1bn.
OXFORD PV – £110m
A spin-out from the research of University of Oxford professor of physics Henry Snaith, Oxford PV was founded in 2010.
The company focuses on producing perovskite-based solar technology that utilises energy photons at the blue end of the solar spectrum. By building perovskite technology on top of silicon cells, the company's cells have a higher efficiency than if built with only silicon.
Oxford PV announced in 2019 its plans to start the industrial production of perovskite-on-silicon solar cells to make solar photovoltaic (PV) panels.
Still partly owned by the University of Oxford, Oxford PV has received funds from multinational energy company Equinor, Legal and General Capital and from Chinese turbine manufacturer Goldwind and engineering company Meyer Burger.
In March 2019, Meyer Burger acquired an 18.4% stake in the Oxford-based company, issuing more than 62 million shares.
BBOXX – £79.8m
BBOXX is a design, manufacturing and distribution company of plug and play solar systems. Founded in 2010 by three engineering students at Imperial College London, the company aims to foster energy access in the developing world, especially in the African continent.
In the last ten years, BBOXX has sold more than 150,000 products in 35 countries, including Kenya and Senegal, generating power for more than a million people. Its products range from solar power stations to monitoring stations and management platforms.
Since being founded, the company has received funding from several companies, including Mitsubishi Shell and microfinance cooperative Oikocredit.
Bulb – £61.4m
Bulb is a renewable energy provider founded in 2014 by Hayden Wood and Amit Gudka, with more than 1.6 million members in the UK.
Bulb –  named the fastest-growing private company in 2018 and 2019 by the online investment platform Syndicate Room – gets all its energy from UK renewable sources
In 2019, the company developed a smart tariff – which differentiates prices by area and peak rate – and a tool to help customers calculate and offset personal carbon emissions.
Origami Energy – £36m
Origami Energy is a green energy tech company specialised in bringing together data from physical assets, markets and customer systems.
The company's main product is a platform consisting of different applications including containerised microservices architecture that adapt to market needs as well as data intelligence systems.
Since its foundation in 2014, Origami Energy has raised £36m in funding from investors including Octopus Ventures.