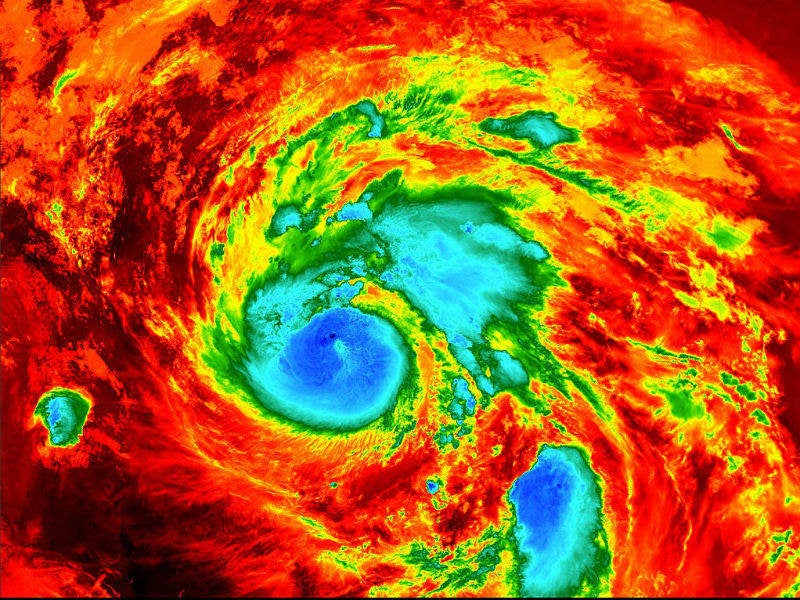 On 25 August at 10pm, Hurricane Harvey made landfall in the US at Rockport, Texas. In just a few days, 25 trillion gallons of water fell on south-east Texas, while winds of 130mph battered the state. The Category Four hurricane killed 82 people and will cost an estimated $180bn of taxpayer money in aid and repair.
In south-east Texas, more than 200,000 people were left without power, and with such high demand, repair work took days. When energy systems are knocked out by extreme weathers, it's not  a nuisance, it is dangerous. Hospitals are unable to operate fully, sewage and water facilities struggle and transport fails. Without rapid repairs and response, people are left in dire conditions that can be just as deadly as the hurricane that created them. When Hurricane Irma hit Florida earlier this year, four million people lost access to power; failed  air-conditioning in a nursing home led to the deaths of 11 people.
Efforts by The Electric Reliability Council of Texas (ERCOT) and utilities ensured that, despite outages and damage to the electric grid, the majority of Texas' 28 million residents remained connected to the grid. In a statement, ERCOT said that, "while certain areas within the ERCOT region experienced major outages both during and after Hurricane Harvey made landfall, the overall electric system remained stable and our competitive markets continued to operate".
America expects hurricanes and is increasingly prepared for their arrival between June and November, the main hurricane season. However, most scientists believe global warming is making it worse as warmer waters increase wind intensity and a warmer atmosphere allows cyclones to suck up more water, increasing the resultant rainfall.
Its clear resilient grids are needed, but what can be done to increase their ability to handle these unpredictable weather events?
Technology to the rescue
Learning lessons from previous hurricanes, such as the devastating Hurricane Katrina in 2005 and Sandy in 2012, US states, including Texas, have set about modernising their grid systems. In 2009, utility company CenterPoint Energy began a $750m smart grid project, which involved the installation of 2.3 million smart meters, along with Intelligent Grid devices such as self-healing circuits and a new distribution management system. This network ensured the company was fully informed about outages, allowing it to redirect power and repair them far more quickly.
While this system was undoubtedly useful during Hurricane Harvey, the magnitude of outages in hardest hit areas meant the fault location, isolation and service restoration (FLISR) system that forms a key part of the Intelligent Grid was of little use.
The FLISR system is designed to redirect power during an outage, reducing the number of people who lose power from a single event. However, the sheer number of outages during Harvey meant that re-routing all of them was simply not possible, as there were no alternative, undamaged pathways available.
The smart meters ensured that the utility and department of energy became aware of outages far more efficiently, but could not necessarily fix them any quicker. The hurricane not only took down power cables but flooded substations, which needed to dry and be assessed before they could be energised. "CenterPoint crews unable to reach many parts of the city due to flooding," said Centerpoint. "Restoration estimates unavailable until travel improves." As such, while quicker identification has its benefits, it still took days for repairs and re-energisation in many areas.
Microgrids minimise risk
Technology did make a difference elsewhere, however, as a series of microgrids protected hospitals and gas stations from outages. In Houston, 21 shops and gas stations were able to stay operational because of an Enchanted Rock natural gas microgrid system. Despite flooding, Texas Medical Center was able to continue providing medical care throughout Harvey due to a thermal microgrid system.
"Tropical Storm Allison devastated the Texas Medical Center in 2001, delivering more than 40in of rain over 15 days," Texas Medical Center president William F McKeon said. "The water crippled the largest medical city in the world, shutting down 22 hospitals and causing more than $2bn in damage. Sixteen years later, Harvey delivered 51in of rain over five days, setting a record for the largest amount of rainfall from a single storm anywhere in the continental US. But the Texas Medical Center remained fully operational throughout the entire storm."
Microgrids have already proven themselves to be a more resilient alternative to state-wide grid systems. By decentralising power, it is easier to protect specific areas from damage. The US already has 160 microgrids, which are not only facing-down extreme weather events, but overcoming challenges with the use of tech innovations, such as blockchain systems.
Despite being able to produce their own power, owners of solar panels within the Brooklyn microgrid would have their electricity cut if there was an outage in their area to ensure anyone working on damaged lines was not injured. As such, within a prolonged outage period, as occurred during Hurricane Sandy, they would remain without energy regardless of their solar panels. Blockchain works by creating a distributed and decentralised network of information which, in this scenario, allowed the Brooklyn microgrid to operate outside of the main grid network. This system, installed by LO3 Energy, now provides greater resilience to damaging weather events.
Building more resilient grids from the bottom up
With hurricanes becoming more intense, energy system operators and developers around the world will need to think of innovative ways construct grids. Shortly after Hurricane Harvey, Maria hit Puerto Rico leaving more than 90% of its 3.4 million residents without access to power. Unlike in Texas, Puerto Rico's grid system was unprepared, underfunded and poorly maintained, and as such it is likely to take up to a year to restore it to its former condition.
Such an enormous task may offer an opportunity for a greater adoption of new, renewable and decentralised power sources capable of offering greater resilience during extreme weather events. An unusual Twitter conversation between Puerto Rico Governor Ricardo Rossello and Tesla CEO Elon Musk suggested that Tesla may take charge of the rebuild and implement a new solar grid system. In the meantime, both Tesla and German battery manufacturer sonnen have sent solar panels and batteries to the areas with the greatest need.
"Our plan is to ship a batch of our Eco Energy Storage Systems to Puerto Rico every week, while balancing the rest of our growing business in North America," said Brent Stayer, vice-president of operations and quality control at Sonnen. "It is our duty to step in and bring relief to our countrymen in Puerto Rico, as soon as possible," added senior vice-president Blake Richetta.
As the weather becomes more extreme, more states are likely to adopt microgrids and decentralised power sources in an effort to become more resilient. Technology is providing great opportunities to build a stronger and more reliable power network in the US, but there is still a way to go before it could truly be hurricane-proof.