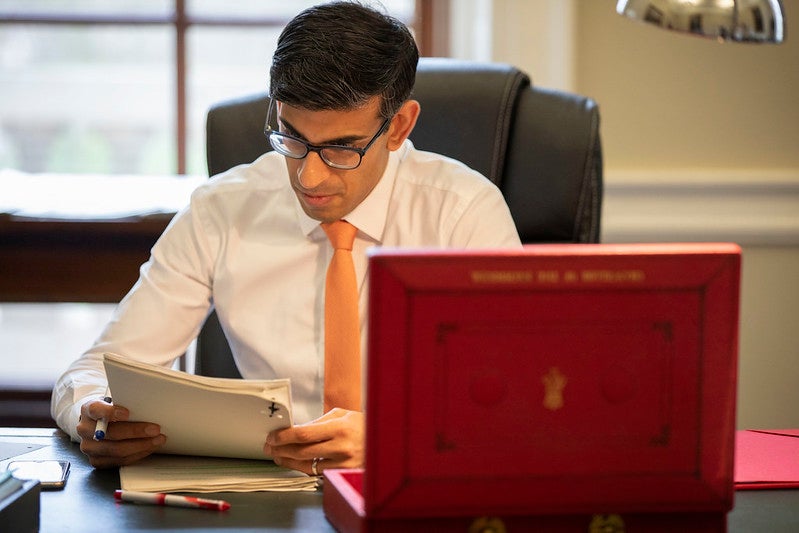 Newly-appointed Chancellor of the Exchequer Rishi Sunak yesterday delivered the UK Government's 2020 Budget, including his plan for the energy sector to Parliament, which stressed the importance of tackling CO2 emissions.
The government praised the chancellor's action plan, but what do industry stakeholders think about the upcoming set of manoeuvres?
The biggest energy reform introduced in the Budget presentation was an increase in taxation on polluting energy industries starting from April 2022.
The government's first step will be to freeze the Climate Change Levy (CCL) on electricity while increasing it on gas. The amendment will take place from 2022 to help energy-intensive industries through their transition to net-zero emissions, the chancellor said.
The CCL is an environmental tax for the energy used by businesses, the agricultural and public sector. Introduced in 2001, the CCL is paid on electricity, gas and solid fuels such as coal and coke. Separate rates for electricity and gas are applied when taxing the CCL.
The government will also allocate £270m for the Green Heat Network scheme – which will encourage heat networks to adopt low carbon heat sources – as well build two carbon capture and storage facilities. The facilities will receive £800m of funds and will be completed by 2030.
The 2020 Budget is the first for Boris Johnson's majority government and took place less than a month after the former chancellor Sajid Javid resigned and was replaced by Sunak.
The chancellor reiterated his promise to deliver an environmentally-friendly Budget by tweeting on March 7: "Reaching net-zero and ensuring we protect our natural environment. #Budget2020 is four days away."
Reaching net zero and ensuring we protect our natural environment. #Budget2020 is four days away. pic.twitter.com/CjJfEHx4rZ

— Rishi Sunak (@RishiSunak) March 7, 2020
Opposition politicians, spearheaded by Labour leader Jeremy Corbyn, harshly criticised the measure as "getting nowhere near" what is required to meet the 2050 targets.
Corbyn said: "Young people especially will be dismayed at the lack of urgency to reduce our emissions. They rightly see this as the Conservatives once again putting the profits of big polluters and oil companies above people's safety and wellbeing."
Shadow business secretary Rebecca Long-Bailey added: "There is no sign of the Tory manifesto commitment to investing £9.2 billion to lower energy bills, and the proposal to load the costs of carbon capture and storage onto consumer bills is particularly concerning.
"Elsewhere the Budget sets out a series of measures that seem designed to let our biggest emitters off the hook."
Greenpeace UK chief scientist Doug Parr told Power Technology: "It's right that there's a shift of climate taxes from power, which is getting cleaner, to gas, which is not, but this is not in itself a solution for business.
"There will need to be a mix of regulation, grants, loans and market creation for clean operations to shift business to a clean future."
Key players in the energy sector praised the Government's decision, saying it will contribute to achieving the 2050 environmental goals.
Renewable UK's strategic communications director Luke Clark said: "This announcement is a recognition by the Chancellor of the vital role that low-carbon sources are playing in cleaning up the UK's energy system.
"Clean, cheap electricity will be central to achieving net-zero at the lowest cost to consumers and businesses".
The Energy Networks Association (ENA) shared Renewable UK's enthusiasm but clarified that the Budget will need to be supported by further measures.
ENA chief executive David Smith commented: "This Budget will help the UK transition to a much greener future, but it needs to be backed up by bold decisions in the forthcoming government energy White Paper and the National Infrastructure Strategy.
"To deliver a net-zero future, the government needs to support both investment and innovation across the whole energy system. Today's news is good news, but now is the time to build on that."
Utility companies, including EDF and Npower, refused to comment on the Budget, whereas Shell posted a tweet saying: "Good to see support in today's budget for making CCS at scale a reality in the UK – CCS is critical for the UK to achieve Net Zero."
✅ Good to see support in today's budget for making CCS at scale a reality in the UK – CCS is critical for the UK to achieve Net Zero.

— Shell UK (@Shell_UKLtd) March 11, 2020
Power Technology has approached Octopus Energy, Scottish Power and E.ON for further comment.