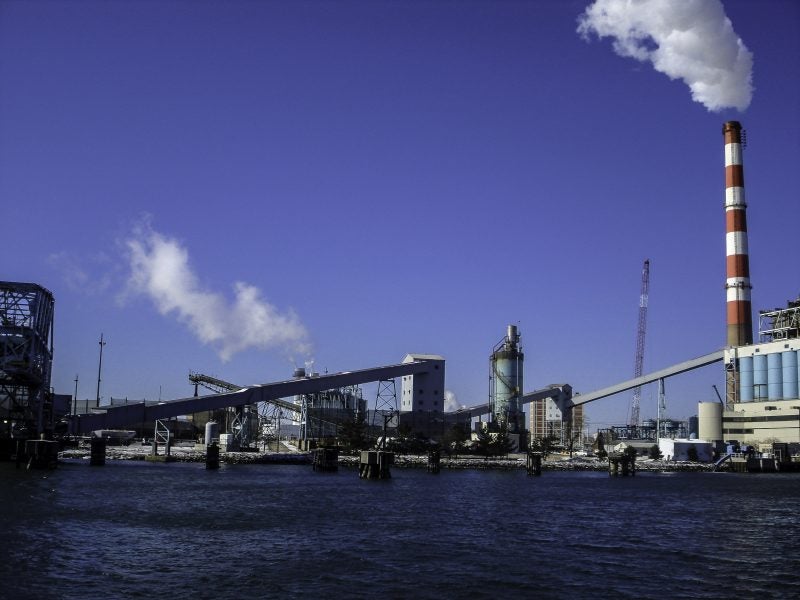 Fuels
The fuels sector employed 1,127,600 people in 2018, adding 52,000 jobs, an increase of 4.8%. The petroleum industry added the most new jobs, with 33,500 new positions constituting a 5.8% increase in total jobs, while natural gas extraction saw the largest percentage increase of jobs, a 6.8% change that saw 17,000 jobs added to the industry.
However, the sector was beset by hiring issues, with professional and business services, mining and extraction, and manufacturing all naming a "lack of experience, training or technical skills" as the main reason behind difficulties in appointing new members of staff. These employers also reported difficulties in hiring engineers and scientists in particular, with almost half of mining, extraction and manufacturing, and close to two-thirds of professional and business services, struggling to hire academic staff. The USEER expects job growth to increase by a further 3% in 2019, with the majority of increases in oil and natural gas.
Electric power generation
Electric power generation (EPG) saw the only net decline in job numbers across the sectors, with 875,600 employees, 8,300 fewer than 2017. The loss of 6,600 jobs in coal-fired employment contributed most directly to this general decline of job numbers of around 1%. There were also 8,000 fewer jobs in the solar industry, and solar employees found themselves increasingly involved in non-solar projects, with the percentage of solar employees spending the majority of their time on solar projects falling by 3.2%.
The sector also reported the most severe difficulties in hiring, with 85% of EPG construction employers reporting difficulties in hiring, the most of any group of employers in any sector. Meanwhile, 76% of the sector's manufacturing employers, and 63% of its utility employers, reported similar challenges. More people were employed in the use of coal and nuclear power for EPG than as a fuel source, the only two sources of power where the number of EPG employees outstripped the number of fuel employees.
Transmission, distribution and storage
The third of what the USEER calls the "traditional energy economy", which collectively accounted for nearly 7% of all new jobs nationwide, transmission, distribution and storage (TDS) saw 33,000 new jobs. This was an increase of 2.6% of the total of 1.3 million, alongside a further million employed in the sector's retail division, in gasoline stations and fuel dealers. The majority of the sector's employees were engaged in utilities for the electricity industry, more than the entirety of any other industry, such as the transmission and distribution of natural gas. A total of 636,189 people were employed in the electricity industry, close to half of the sector's non-retail total.
The sector largely suffered a skills shortage regarding electricians and construction workers, with over half of construction firms claiming it to be difficult to recruit these employees. This bucks a trend seen elsewhere in the USEER where employers struggled to employ scientists and academics.
Energy efficiency
Defined by the report as the "design, installation and manufacture of energy efficient products and services", the energy efficiency sector employed 2.32 million people, adding 76,000 net jobs in 2018 for an increase of 3.4%. This was the most new jobs added of any sector, and continued the sector's strong performance in job creation, following on from the 67,000 new jobs added in 2017. Jobs were also more focused than in other sectors, such as solar, with 79% of workers reporting spending at least half their time on energy efficiency-related work.
The sector employed 582,108 people in jobs relating to heating, ventilation and air conditioning, more than any of the industry's others sectors, while the majority of manufacturing jobs were in the production of energy star systems and heating and cooling equipment with 74,791. The report also predicts that the sector will see improved job growth next year, with 7.8% predicted job growth in 2019.
Alternative fuels for vehicles
The motor vehicle sector employed 2.53 million people, excluding car dealerships and retailers, adding 74,000 jobs, a 3% increase. Almost 254,000 employees worked with what the report calls "alternative fuels vehicles", those powered by natural gas or hydrogen fuel cells, or hybrids. There was an increase in these jobs of 34,000, with hybrids and all-electric vehicles making up 90% of this increase.
The sector also moved towards more fuel-efficient vehicles, with 10,000 more employees working with the technology in 2018 than in 2017, for a total of over 486,000 workers. Also, the report found that 22% of companies assessed derived all of their revenue from products that increase fuel economy. The report's authors predict a 2.2% increase in the number of jobs in the sector next year.