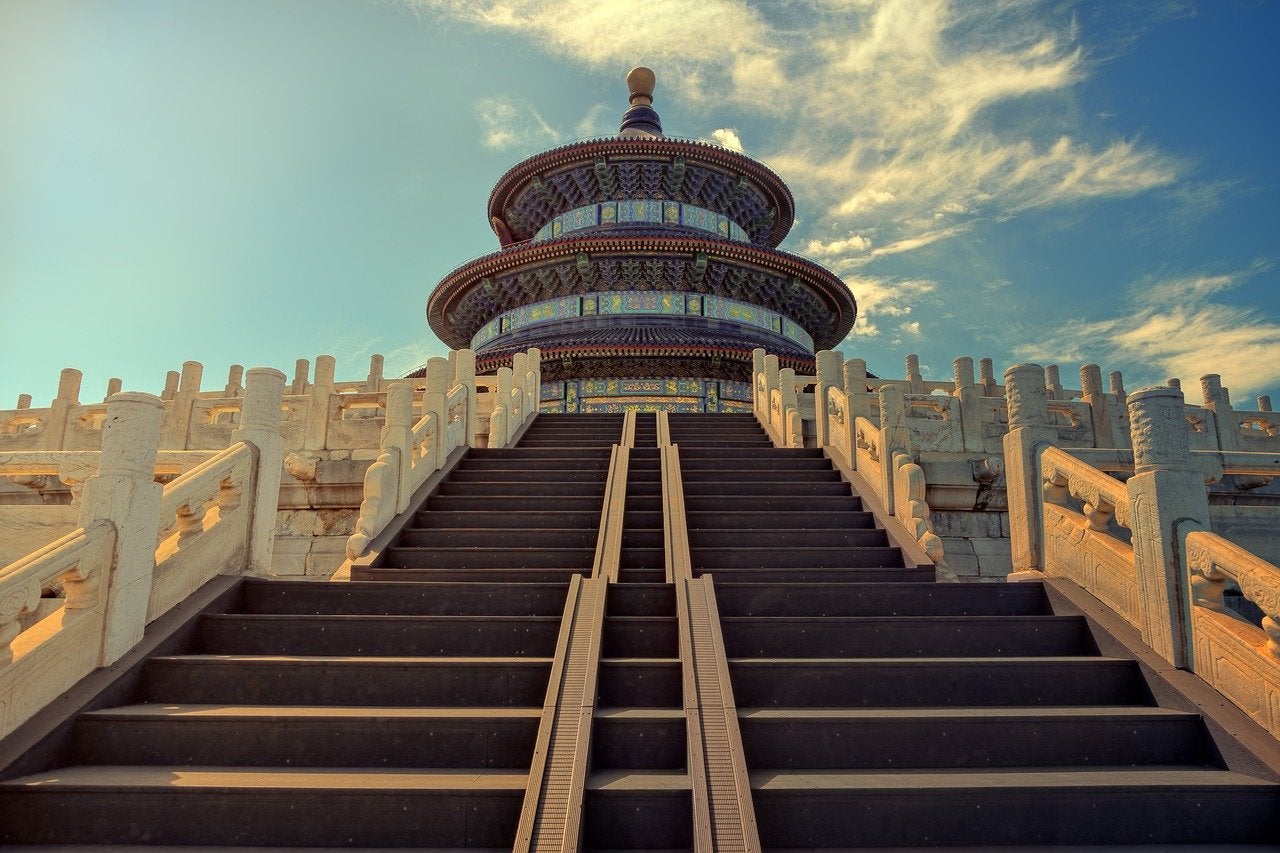 While wind and solar power dominate much of the discussion around renewable energy, hydrogen is quietly emerging as a key component of the world's renewable energy mix. Figures from the International Energy Agency reveal that global low-carbon hydrogen production has increased from just 0.04 million tonnes in 2010 to 0.36 million tonnes in 2019, and is expected to reach 1.45 million tonnes in 2023 based on new hydrogen plants opening around the world.
Most encouragingly, the cost of producing hydrogen power is falling at a dramatic rate, with figures from the US Department of Energy predicting that the cost of producing hydrogen could fall from $6kg-1 in 2015 to as low as $2kg-1 by 2025. This significant decline falls neatly within the timeframe of environmental benchmarks such as the Paris Climate Targets, and there is hope within the hydrogen industry that the energy source will be integral to meeting these goals.
With this potential in mind, China has entered the hydrogen industry as it looks to clean up its coal-dependent energy mix. China leads the world in hydrogen production, with its annual output of 20 million tons accounting for around one-third of global production, enough to cover one-tenth of its massive energy needs. However, with much of China's production tied to fossil fuel-reliant "grey hydrogen", it remains to be seen if this massive energy potential can be turned to significant clean energy results.
Clean power, green transport and efficient storage
While the majority of Chinese hydrogen is used for industrial and chemical processes, there are a range of new initiatives and projects that are diversifying the sector, bringing a new range of uses for an industry that China is already dominating. In a report published in the Green Belt and Road Initiative Center, authors Mengdi Yue and Christoph Nedopil Wang noted that between 2017 and 2020, China had established 61 hydrogen refuelling stations, developed the first fuel cell-powered tram, and successfully tested a manned aircraft powered by hydrogen.
"China is accelerating the research and development and application of hydrogen, as can be seen with the increasing national and local support for hydrogen production, fuel cell vehicles, re-fuelling stations and, in Guangdong province, trams," explains Yue, a researcher at the Green BRI Center.
These new projects have been supported by significant government interest and investment in hydrogen. Documents such as the 2019 Green Industry Guiding Catalogue, published by the Chinese National Development and Reform Commission, target a number of reforms for China's energy mix and hydrogen could be well positioned to make a difference in these areas.
Targets such as "new energy vehicles and green ships" outlined by the catalogue are ideal uses for hydrogen, which has already emerged as a key player in the future of clean transport. In addition, plans for the "green upgrading of infrastructure", could take advantage of hydrogen's unique position as an energy source that can alternate between a reliance on fossil fuels and being completely carbon neutral, raising the potential for hydrogen power to be used as a bridge between traditional and clean energy production.
Hydrogen also has significant potential for use in energy storage. According to the Hydrogen Council, Germany alone has the potential to store 37 billion cubic metres of hydrogen, and the development of efficient and effective storage solutions will be a key factor in making a hydrogen-powered transport industry feasible.
Yue noted that storage remains a key function of hydrogen in China, even as other uses grow in popularity. "Hydrogen is mostly used as a form of energy storage," Yue says. "It depends on primary energy such as solar and wind to charge or generate, and could be converted into electricity when needed."
From grey to green hydrogen
Despite this potential of hydrogen, the energy source faces a typically unique challenge, that of the distinction between "grey" and "green" hydrogen. While the latter is a clean energy source, where hydrogen is produced by the electrolysis of water, the former uses natural gas as a feedstock for a process known as steam methane reforming, which produces hydrogen and carbon monoxide.
According to the International Renewable Energy Agency (IRENA), 95% of the world's hydrogen production is grey, leading to concerns that what could be a key renewable player might have its impacts watered down by the dominance of fossil fuels. While grey hydrogen production facilities are often augmented by carbon capture and storage technologies, helping to dull some of its environmental impacts, the fact remains that much of the world's hydrogen production is tied to natural gas.
Yue argues that many of the challenges for Chinese hydrogen in particular are tied to matters of production and technological development, saying that "major challenges include the technology for producing green hydrogen, high cost of infrastructure for hydrogen distribution, and industry standards".
"To tackle these challenges, a comprehensive hydrogen strategy that addresses the whole lifecycle of hydrogen – from research, production, transportation, storage, and application – is needed," Yue continues. "For the distribution of hydrogen, there are already some pilots in China such as combining hydrogen refuelling stations with existing gas stations. Setting standards through international cooperation to ensure compatibility of hydrogen production and applications can be beneficial, such as developing and adopting international standards with organisations like the Hydrogen Council and International Organisation of Standardization."
This emphasis on international cooperation is particularly significant considering the role of the Green BRI Center, a thinktank that conducts research and provides policy recommendations for China's Belt and Road Initiative. This initiative is a vastly ambitious plan to connect more than 60 countries via land- and sea-based trade routes, costing the Chinese Government more than $1tn, and many of the logistical and technological challenges associated with such large-scale infrastructure projects mirror those faced by China's domestic hydrogen industry.
Solar a blueprint for green hydrogen based energy?
Considerable optimism remains surrounding Chinese hydrogen, and the hydrogen industry more broadly, with many pointing towards China's dominance of the solar industry as a potential blueprint for greater hydrogen development around the world. Cumulative installed solar capacity in China increased from 4.2GW in 2012 to 204.7GW in 2019, mirroring a decline in the cost of producing energy from solar power, from $3.57 per watt in 2016 to $2.91 per watt in 2020.
The declining cost of hydrogen fuel cells suggests a similar fate could be in store for hydrogen. The Hydrogen Council noted that the cost of storing a single kilowatt of hydrogen fell from $500 in 2010 to $60 in 2020, and is expected to half again to $30 by 2050, removing a key financial barrier to the widespread adoption of hydrogen facilities.
Yue also notes that both government and private support is likely to be crucial for developing the Chinese hydrogen industry, another way in which the rest of the world could ultimately follow China's example.
"Governments mainly provide policy and some financial support, in development goals and subsidies; private financing usually comes in forms of bonds, bank loans, and equity investments," Yue says. "In addition, a number of funds have been set up for investments. Industry funds, for example, combine public and private investments including state-owned companies, research institutions and universities, local governments, commercial institutions, and private companies.
"Hydrogen draws interest from both government and private sectors. Governments see it as a chance for carbon emissions reduction and energy security, while the private sector sees business opportunities."
This collaborative focus is already bearing fruit, with the announcement in July that a joint venture involving both private and state-owned parties would work to construct the largest green hydropower plant in the world. The facility, a $5bn project built in Saudi Arabia, has received support from Air Products and Chemicals, the US gas giant, and Saudi Arabia's ACWA Power, alongside the planned mega-city of Neom.
The plant will produce 650 tons of green hydrogen a day, and supporters of hydrogen power will hope that it is only the first to follow in the precedent set by China.