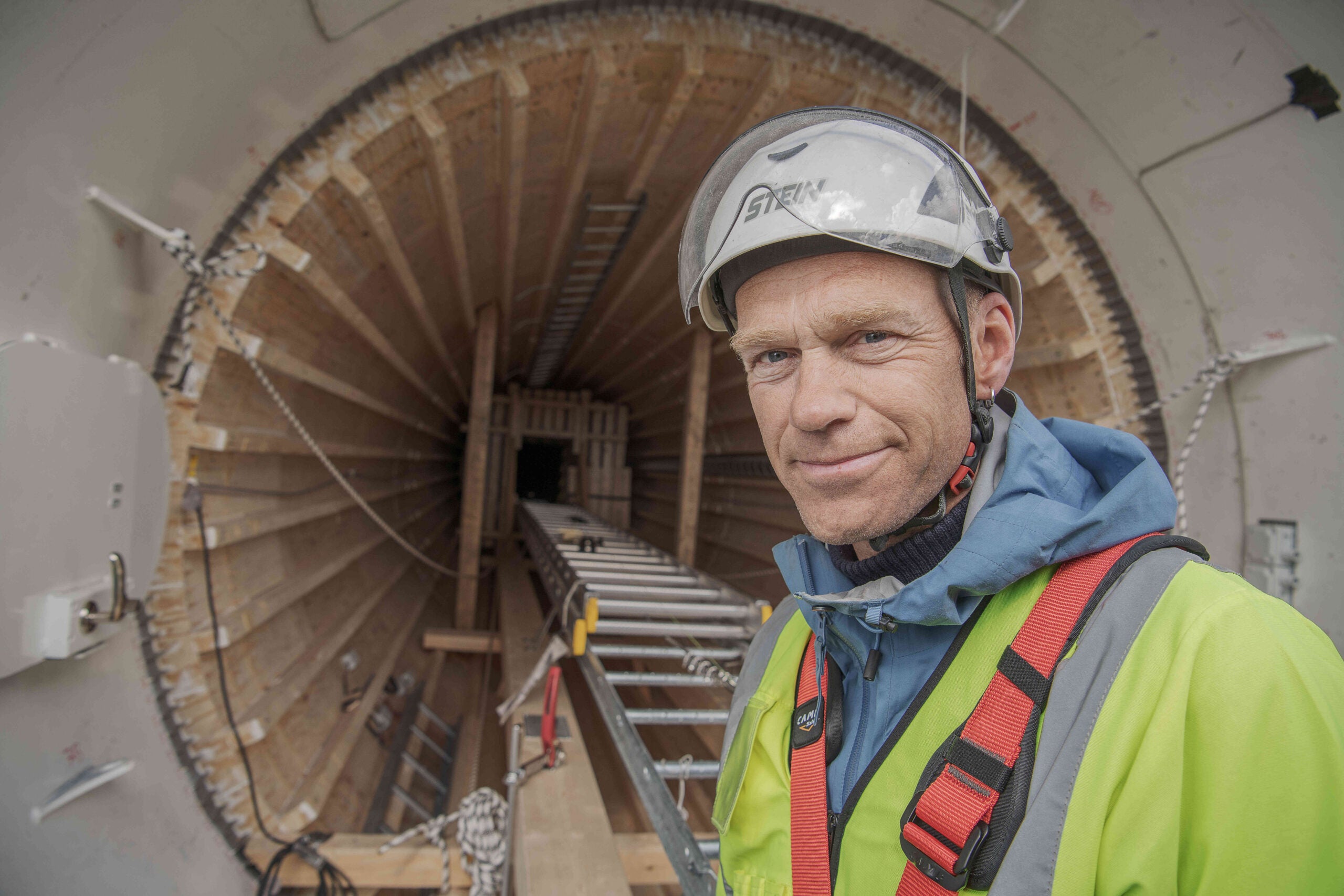 A tall wind turbine is an efficient wind turbine, but limits to material transport have often meant onshore construction heights are kept below 100m. However, two companies are currently aiming to break the barrier in very different ways.
Increasing turbine height means access to higher, more powerful winds, in turn reducing the levelised cost of energy (LCOE). For example, a turbine of 160m generates 33% more energy per year than one of 80m.
However, taller turbines need wider bases, and most countries limit road transport to 4.3m width.
Concrete printing could push up turbine heights
GE Renewable Energy, industrial 3D printing company COBOD and construction materials specialist LafargeHolcim aim to get around this by printing the turbine bases on-site. This allows turbine towers to be made larger, with Lafarge Holcim saying up to 200m.
The companies have announced a multi-year collaboration to investigate printing concrete wind turbine bases. GE Renewable Energy will provide expertise on the design of the turbines, and bringing them to market.
Advanced manufacturing technology leader Matteo Bellucci said: "3D printing is in GE's DNA and we believe that Large Format Additive Manufacturing will bring disruptive potential to the wind industry.
"Concrete printing has advanced significantly over the last five years and we believe is getting closer to have real application in the industrial world. We are committed to taking full advantage of this technology both from the design flexibility it allows as well as for the logistic simplification it enables on such massive components."
Meanwhile, COBOD will work on automating the robotic process, while LafargeHolcim has started designing the printed concrete material.
LafargeHolcim head of R&D Edelio Bermejo said: "Being both a user and promoter of clean energy, we are delighted to be putting our material and design expertise to work in this ground-breaking project, enabling cost-efficient construction of tall wind turbine towers and accelerating access to renewable energy."
From tiny acorns grow tall turbines
Earlier this week, Swedish company Modvion received $7m (SKR69m) in EU grants and investments to develop their wood-laminate wind turbine towers.
Wooden turbine components are lighter than their metal equivalents, meaning easier transport by road. At the same weight, the company says their components are stronger and less costly than steel. Furthermore, the wood acts as a carbon sink.
The company hopes these factors will bring down the cost of wind turbine construction. It has already completed its demonstration wind turbine at 30m but aims for heights of more than 120m.
Modvion CEO Otto Lundman said: "This financing creates security for us, our partners and potential investors. We can now focus on increasing the workforce, building a new development facility and constructing the first full-scale wooden wind turbine tower."
This development facility will be built close to its first tower outside Gothenburg. Varberg Energi commissioned this 100m-tall tower, but the company already has a declaration of intent from Rabbalshede Kraft for another ten towers of 150m each.