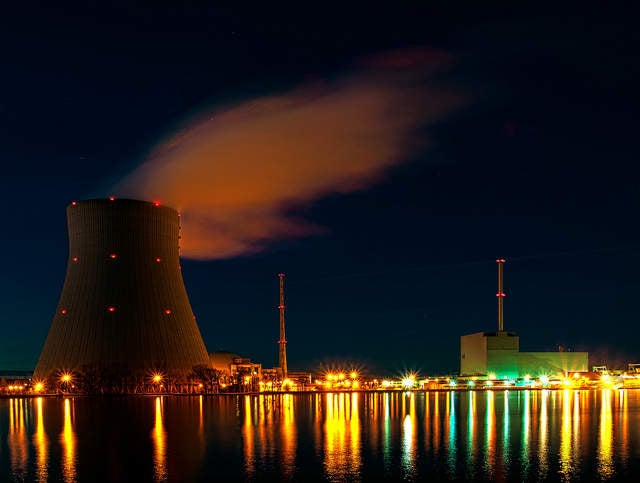 MIT Energy Initiative has released a study on the future of nuclear energy that says the effective incorporation of nuclear into nations' future energy mixes is imperative in the fight against climate change.
Addressing issues with policy models and high expenses were identified as possible means of enabling nuclear to be more effectively included in efforts to achieve carbon emission reduction targets.
In the report, 'The Future of Nuclear Energy in a Carbon-Constrained World', researchers investigated the reasons for stagnation in the nuclear energy sector – an industry that currently makes up only 5% of global primary energy production – and proposed measures to revitalise the sector.
Study co-chair Jacopo Buongiorno said: "Our analysis demonstrates that realising nuclear energy's potential is essential to achieving a deeply decarbonised energy future in many regions of the world.
"Incorporating new policy and business models, as well as innovations in construction that may make deployment of cost-effective nuclear power plants more affordable, could enable nuclear energy to help meet the growing global demand for energy generation while decreasing emissions to address climate change."
Global energy consumption has been predicted to grow 45% by 2040, and the team's analysis found the exclusion of nuclear from our future energy mixes would cause a dramatic rise in energy bills.
The research team recommended changes in how reactors are constructed, as well as reactor safety regulation and licensing, and business models, all of which should enable nuclear reactors to be built and operated in a more cost-effective manner.
MIT visiting research scientist David Petti said that a more standardised and mass-scale production line would be instrumental in driving down construction costs, saying: "A shift towards serial manufacturing of standardised plants, including more aggressive use of fabrication in factories and shipyards, can be a viable cost-reduction strategy in countries where the productivity of the traditional construction sector is low."
Proposed safety features include engineered safety systems that require minimal external intervention and the use of materials with high physical and chemical stability. Such measures would decrease the chance of accidents and the need for corrective maintenance, as well as accelerate the process of global deployment.
Government leadership was cited as crucial in ensuring these safety features are rolled out effectively, as well as in pushing the low-carbon agenda. Policymakers were also recommended to resist early closure of existing nuclear sites, instead encouraged to implement zero-emissions credits such as those currently in place in New York, New Jersey and Illinois.
The study group was led by MIT researchers and saw their collaboration with colleagues from Idaho National Laboratory and the University of Wisconsin at Madison.
Findings from the report are due to be presented in London, Paris and Brussels this week, as well as Washington and Tokyo later this month and at the beginning of October.
The study is the eighth in a series of reports intended to act as guides to researchers, policymakers and industry members in harnessing technologies to shape a low-carbon future.