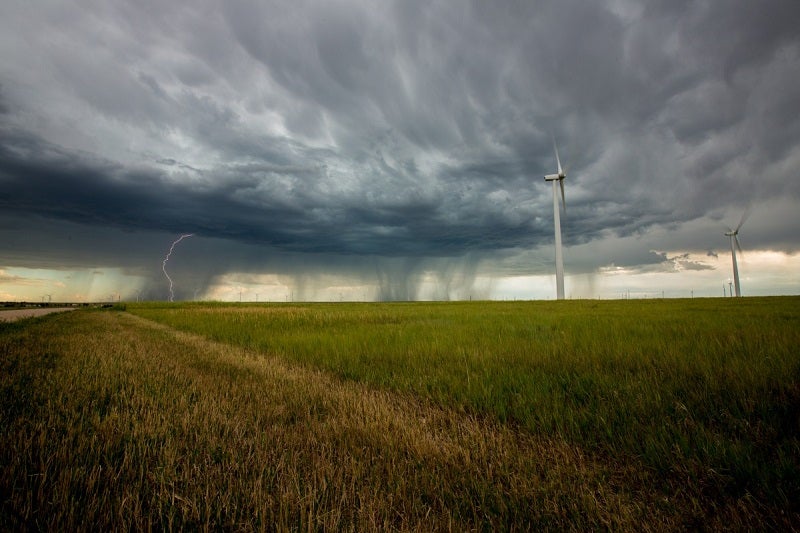 Scientists at Aarhus University in Denmark have found that countries dependent on high levels of wind and solar power will be able to keep their electricity systems working even as climate changes take effect.
The research was published in the academic journal Joule by researchers Smail Kozarcanin, Hailiang Liu and Gorm Bruun Andresen. It was funded by groups such as the Aarhus University Research Foundation and the China Scholarship Council.
Kozarcanin said: "Most other energy system studies assume a number of technologies and seek to combine them in a cost-optimal way to cover the demand.
"In this study, we seek to understand, for example, how climate change affects the system independent of which technologies are used to cover the demand that remains unmet by wind and solar. To the best of our knowledge, this technology-independent focus in combination with high-resolution data on climate change projections is unique to our study."
The study found that wind and solar energy will work equally well in Europe's future despite the onset of climate change. The scientists also developed models predicting solar and wind power development in all European countries by 2100.
From these models, the scientists compared how the electrical grid will work to how it worked in the past. The metrics they used were: need and capacity for dispatchable electricity; the benefit of electrical transmission, the benefit of electrical storage and variability of electricity production and consumption.
They found that there would be no difference in the metrics for renewable electrical systems. The researchers suggested that the reason for this is that current systems can withstand extreme weather, but have not had to withstand the amount of extreme weather that may happen in the future.
Despite these positives, the researchers warn that the electrical grid will 'require some tweaking' to operate efficiently. The electrical system for 24 Central European countries will need to be developed further, and renewable systems and generators may need to be strengthened to withstand extreme weather.
Kozarcanin added: "Extreme weather might require changes to the renewable generators and other parts of the system. For example, future wind turbines may require new types of storm protection and solar panels could need protection against super hailstorms. But our study shows that large-scale infrastructure choices, such as back-up power plant capacity, are relatively unaffected by the level of climate change."