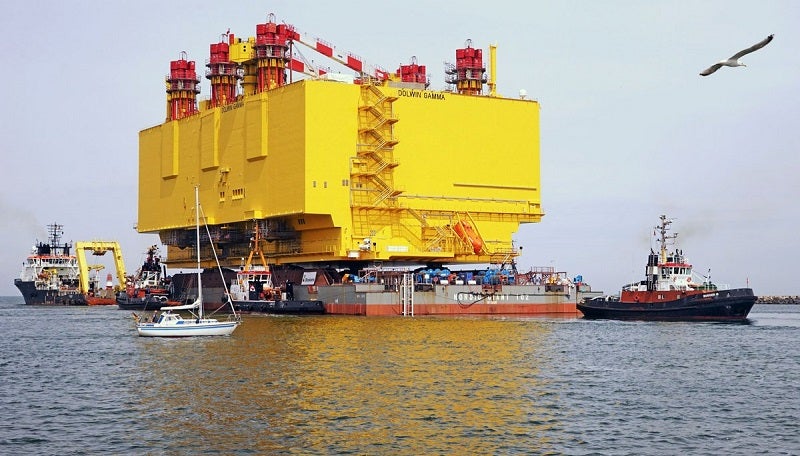 Swiss technology company ABB has secured a digital service contract to support TenneT's 900MW DolWin5 offshore wind grid hub.
Located in the German North Sea, the DolWin5 (Epsilon) platform is designed to collect power generated at three connected wind farms in the North Sea. This zero-carbon electricity is then fed into the German national grid.
The order was placed by Norwegian Aibel Keppel consortium ANS, which will design, construct and build the high voltage direct current (HVDC) transmission system. The consortium is jointly owned by Aibel AS and Keppel FELS.
TenneT is an electricity transmission system operator, performing activities in the Netherlands and Germany.
As per the terms of the €10.6m contract, ABB will deliver its Ability digital products and services.
ABB will supply its comprehensive IT infrastructure system, operational technology security, plant-wide condition monitoring, supervisory control and data acquisition (SCADA) computer-based system and remote access services.
ABB explained that its digital services will enable stable power transmission to the German national grid.
ABB Norway managing director Per Erik Holsten said: "This order enables ABB to leverage its expertise in remote, unmanned operations and advanced digital services with the shift to a more diversified energy mix.
"With our intelligent project delivery experience, ABB is uniquely positioned to assure the safety, security and reliability of renewable assets worldwide. We look forward to supporting the delivery of clean, efficient power for Germany's energy transition."
DolWin5 (Epsilon) is expected to begin initial operations in 2024.
Germany aims to generate 65% of electric power from renewable sources by 2030, including 20GW from offshore wind farms.