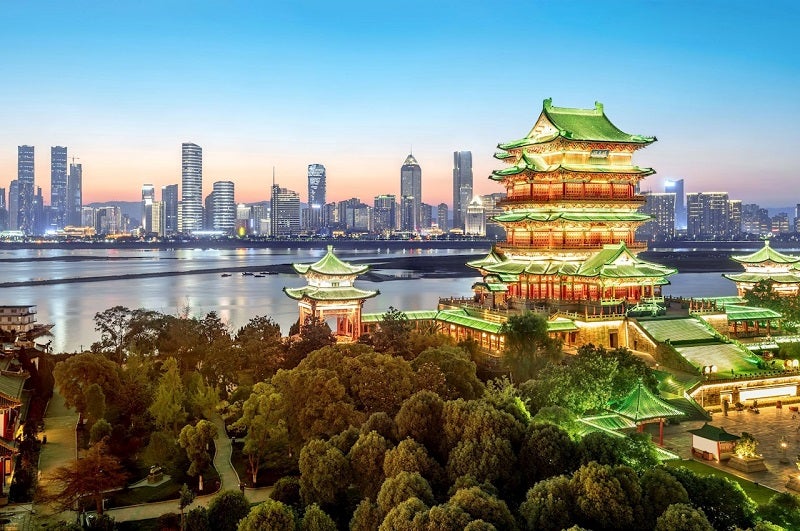 ABB has announced that its Power Grids business has secured several orders from State Grid Corporation of China (SGCC).
As per the terms of the contracts, ABB will supply advanced high-voltage direct current (HVDC) converter transformers as well as high-voltage equipment for three 800KV ultrahigh-voltage direct current (UHVDC) transmission links owned by SGCC.
These links will aid in the integration of wind, hydro and solar power generation, whilst reducing CO2 emissions.
Financial details of the orders have not been divulged.
Claimed to be among the world's most powerful transmission links, each link will transport up to 8,000MW of electricity, enough to cater to the power needs of around eight million people in China.
The 1,700km Yazhong-Nanchang link, which is part of China's West-East Electricity Transmission initiative, has been designed to transmit clean energy from Sichuan Province, Southwest China to Jiangxi Province in East China.
Upon completion, the project is expected to reduce nearly 16 million tonnes of coal consumption, while offsetting 40 million tonnes of carbon emissions annually.
The 1,100km Shaanbei-Wuhan link represents a key step in SGCC's efforts for developing a global UHVDC system standards, while the 1,500km Qinghai-Henan project is a UHV channel that has been specifically designed to transmit clean energy from renewable sources such as wind and solar.
Once operational, Qinghai-Henan project is expected to offset carbon emissions by approximately 30 million tonnes annually.
The Swiss company noted that the HVDC transformer and high-voltage technology delivered by its Power Grid business will be crucial for integrating large-scale renewables in China.
ABB Power Grids president Claudio Facchin said: "We are glad to see a recovery in demand for reliable and clean energy, as the Chinese economy gradually returns to normality following the COVID-19 outbreak.
"Ultrahigh-voltage electricity transmission, enabled by pioneering technologies from ABB, is a critical element of China's vision of stronger and greener grids. We have full confidence in the resilience of China's economy."
In addition to HVDC converter transformers, ABB's Power Grid business will supply other components such as wall bushings, capacitor banks, dead tank breakers and HVDC switches.
ABB claimed that its technologies ensure reliable and smooth transmission and distribution of electricity over long-distance links with minimal losses and optimal power quality.