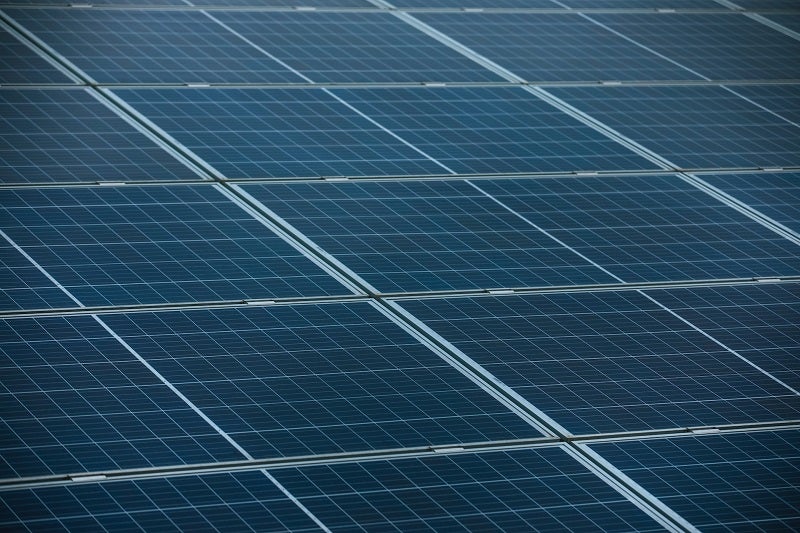 Saudi energy firm Acwa Power and the Water and Electricity Holding Company (badeel) have signed agreements to build, own and operate a 2.06GW solar photovoltaic (PV) project in Saudi Arabia's Makkah province.
Located in Al Shuaibah, the Al Shuaibah II project will be owned equally by ACWA Power and Badeel, a wholly owned subsidiary of the country's Public Investment Fund (PIF).
The plant will be ACWA Power's sixth solar energy facility in Saudi Arabia.
PIF deputy governor and MENA investments head Yazeed Al-Humied said: "This marks a key achievement toward PIF's commitment to develop 70% of Saudi Arabia's renewable energy by 2030.
"Utilities and Renewables is one of PIF's priority sectors as part of its domestic strategy, which focuses on unlocking the capabilities of promising sectors to enhance Saudi Arabia's efforts in diversifying revenue sources."
To develop the Al Shuaibah II project, ACWA Power and Badeel have founded a joint company named Shuaibah Two Electrical Energy Company.
Each partner holds a 50% stake in the joint company, which has also signed a power purchase agreement with the Saudi Power Procurement Company (SPPC).
The solar PV plant is expected to enter the commercial phase in the fourth quarter of 2025. Once operational, it will be the largest facility of its kind in the Middle East.
ACWA Power chairman Mohammad Abunayyan said: "It is a great honour to partner with Badeel and SPPC in developing this milestone project which will set a benchmark for sustainable energy development in the region.
"Solar power is a key component in unlocking positive economic, environmental and social outcomes for the betterment of communities across our great nation.
"We remain committed to developing local capabilities in technology, supply chain, and talent and ensure they are realised to their fullest potential."