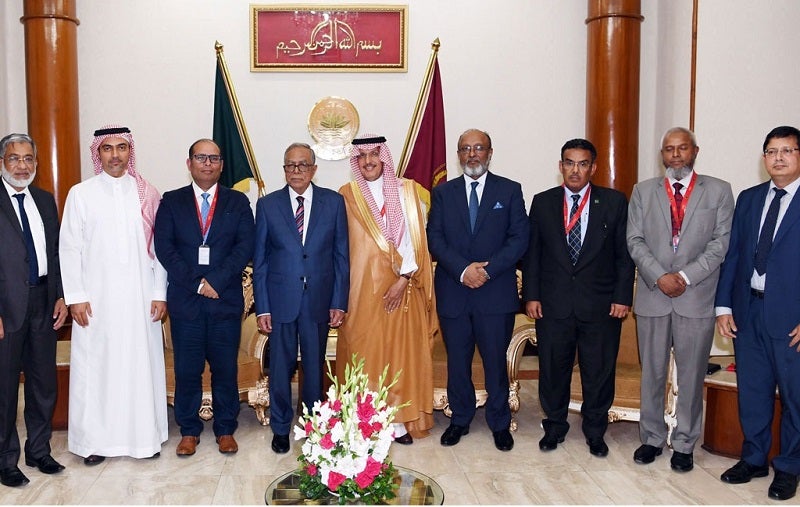 ACWA Power has signed a memorandum of understanding (MoU) with the Bangladesh Power Development Board (BPDB) to develop gas-fired projects and terminal in Bangladesh in an investment that is worth $2.5bn.
The gas-fired project, which will comprise the development of 3,600MW LNG-based power plants and a regasification terminal, will help Bangladesh to meet its growing requirement of electricity in the country.
ACWA Power CEO Paddy Padmanathan said: "As we continue to expand our global operations, we are proud to embark on this ambitious project with the Bangladesh government.
"We have a long legacy of working collaboratively with leadership in growing economies to sustainably supply their power and water needs at low cost to accelerate their socio-economic and financial development.
"In line with the Bangladesh Vision 2021 and Vision 2041, we will be contributing to the energy security of the country and ensuring the foundations of its success for generations to come."
With an additional investment of $500m, the project will also see the development of intended power plants as well as a regasification terminal on-ground.
The R-LNG based combined cycle power plant is one of the largest deals for Bangladesh's power sector.
Through the gas-to-power development project, ACWA has entered into Bangladesh power market and will also work with Saudi Aramco for the first time for such a project.
ACWA chief investment officer Rajit Nanda said: "Expanding our investment portfolio is a key focus for the company and we are delighted to be working with BPDB to participate in the burgeoning power generation sector here.
"With vast growth opportunities available, we are keen to extend our foothold in the region through our presence in Bangladesh.
"This is an exciting project for the company and we look forward to working with strategic partners such as Saudi Aramco to bring it to life and create value for the people and economy of Bangladesh."