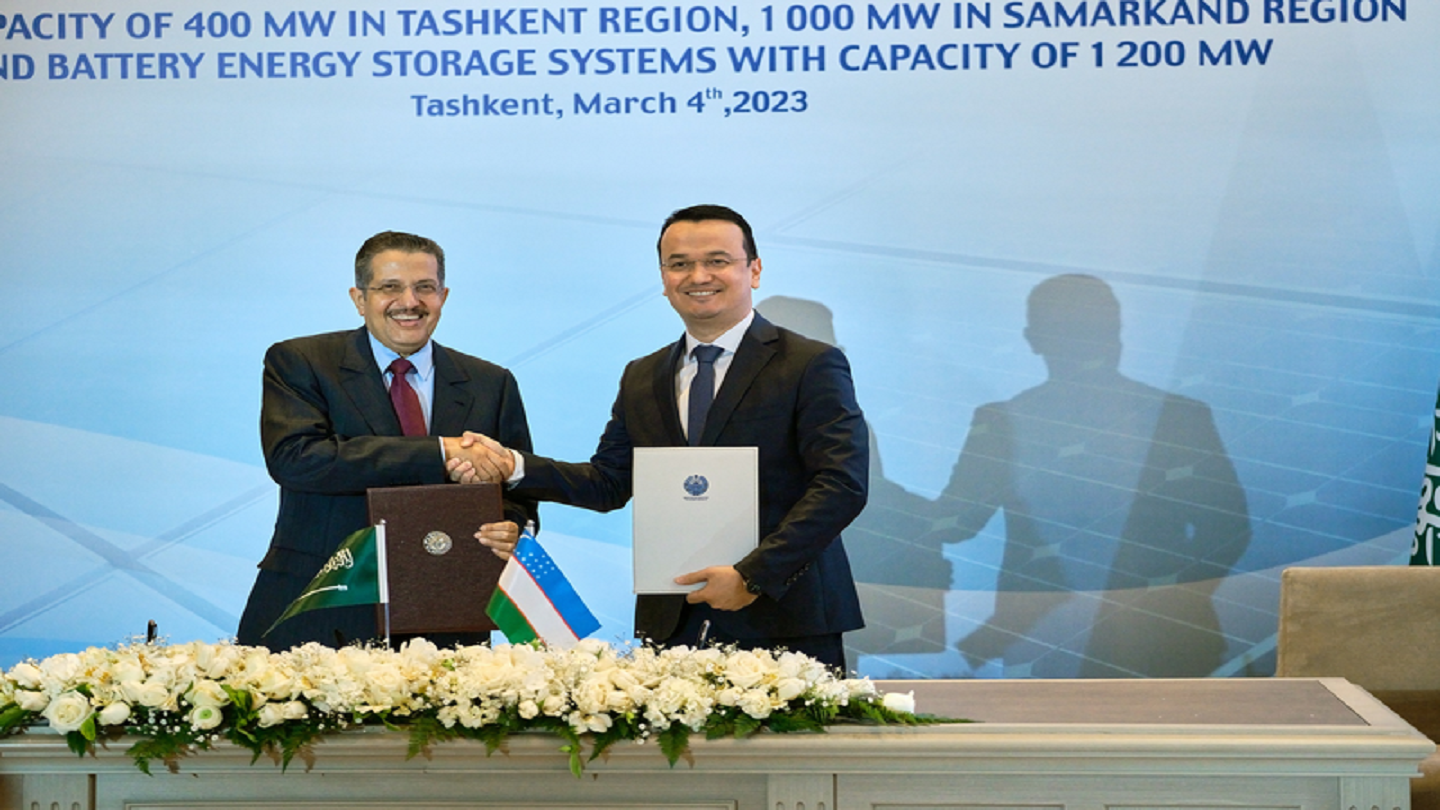 Acwa Power has signed three power purchase agreements and investment agreements for the development of 1.4GW solar and 1.5GWh of battery energy storage systems (BESS) in Uzbekistan.
The Saudi energy company signed the deal with the National Electric Grid of Uzbekistan (NEGU) and the country's Ministry of Investment, Industry and Trade.
The company plans to build three solar photovoltaic (PV) projects in Tashkent and Samarkand, as well as three BESS facilities in the Tashkent, Bukhara and Samarkand regions.
In the Tashkent region, ACWA Power plans to build a 400MW solar PV plant and a 500MWh BESS facility and intends to develop two 500MW PV projects and a 500MWh BESS project in Samarkand.
The company will also build a 500MWh BESS facility in Bukhara. The project will additionally see the development of overhead transmission lines that will supply energy to the grid.
For these projects, ACWA Power has committed an investment of $7.5bn.
ACWA Power chairman Mohammad Abunayyan said: "ACWA Power's expertise in green hydrogen, green ammonia and clean energy has greatly strengthened our collaboration with the government of Uzbekistan.
"Our latest venture into BESS is a significant step forward in our partnership and a clear demonstration of our commitment to transform the energy landscape in the republic.
"With our total investment commitments of $7.5bn in energy projects, we are determined to remain a key partner in achieving Uzbekistan's energy diversification goals."