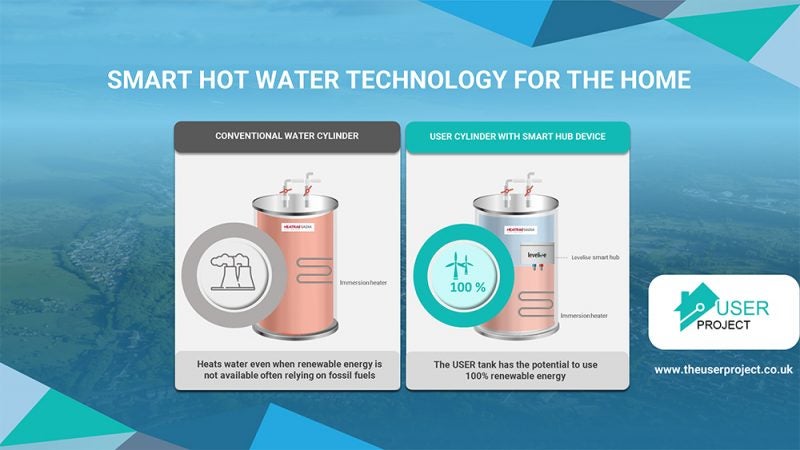 A group of organisations operating in the energy sector including tech start-up Levelise and smart heating provider Baxi Heating today launched a project to store energy using hot water cylinders.
The USER Project uses AI-led hubs to repurpose the nine million hot water cylinders currently installed in British homes.
The project aims to balance the energy system as the UK transitions to its net-zero CO2 emissions targets.
Levelise founder Dr Iván Castro said: "Unlocking the demand side potential of hot water heating is a game-changer for balancing the energy system, allowing for more renewables and helping millions of homes to use energy more intelligently.
"Using AI, we are enabling hot water cylinders to autonomously learn how much each household uses at what time, and to decide which is the best action to take in order to produce lower bills whilst ensuring energy isn't wasted."
The project, which received funding from the UK Government, is initially being tested by 50 customers with 300 more participating by the end of the year.
Through the use of AI, houses will coordinate between each other and with the energy grid, with the hubs learning autonomously to generate the right amount of energy for each home.
Baxi Heating head of external affairs Jeff House commented: "Over time we expect energy efficiency improvements to reduce the amount of space heating needed to keep our homes warm and hot water will become a larger element of the household energy bill."