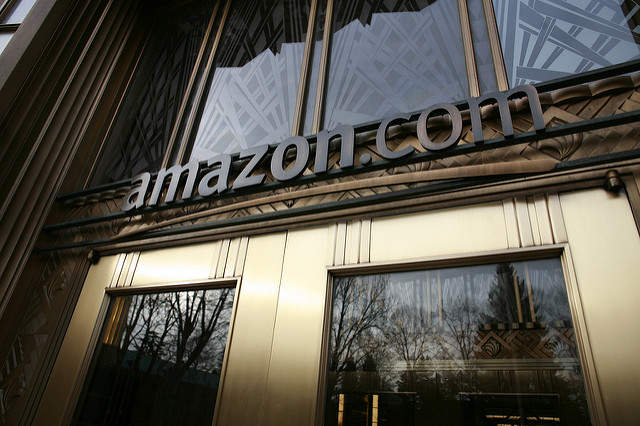 Amazon has this week announced its investment into two renewable initiatives; a US recycling scheme and a solar project in the UK.
The firm has also agreed to purchase enough energy certificates to make 100% of its UK buildings offset by renewable sources such as wind and solar.
The investments are intended to help the company reduce its carbon footprint. The solar project will see Amazon installing solar panels with a capacity of 20MW to power fulfilment centres across the region.
Over the next 18 months, the company will install a series of rooftop solar panel systems at its fulfilment centres in London, providing enough power for the equivalent of 4,500 UK homes and reducing its own carbon footprint by 6,000 metric tonnes of carbon per year.
The installations come as part of a wider commitment Amazon announced last year to deploy solar arrays on 50 customer fulfilment centres globally by 2020.
In a statement, Amazon UK's operations director Stefano Perego said: "As our fulfilment network continues to expand, we want to help generate more renewable energy at both existing and new facilities around the world in partnership with community and business leaders.
"We are putting our scale and inventive culture to work on sustainability, which is good for the environment, our business, our customers, and the communities in which we operate."
Other renewable efforts by the company include a wind farm in Texas that became operational in October 2017. Amazon said that the facility, located in Scurry County, would add over 1 million MW hours of clean energy to the grid each year.
While the firm's green initiatives are undeniably positive, they lag behind efforts made by other members of the Big Five; Apple, Google, Facebook and Microsoft. Over the past ten years, the other giants have been working towards their 100% renewable commitments, seeking to decarbonise global operations and investing in renewable initiatives, as well as buying green energy certificates to offset grid use.
Microsoft has been carbon neutral for several years now, while Apple and Google both achieved these targets earlier this year. Facebook has pledged to become 100% renewable by 2020.
As of January this year, Amazon's AWS cloud computing division was only 50% on the way to achieving its pledge to achieve 100% renewable energy usage for its global infrastructure.
Amazon has faced criticism in the past for its reluctance to adopt clean energy strategies, and Greenpeace called it out last year for its lack of publicly available data on energy use and environmental practices.