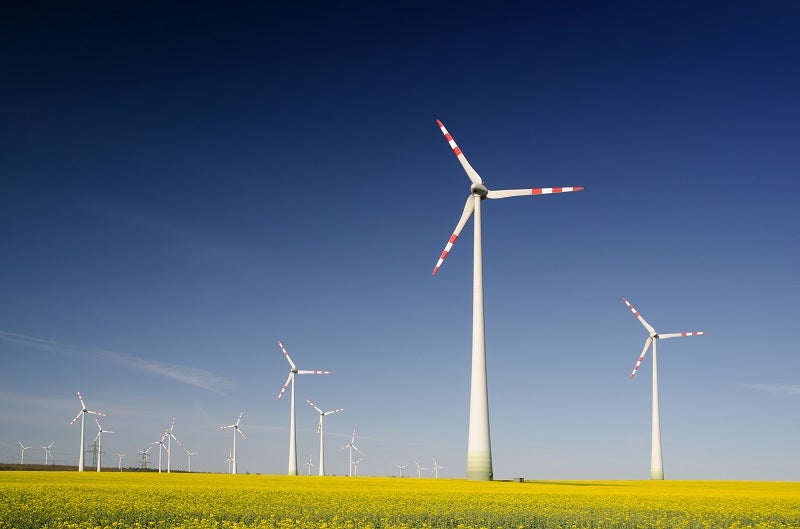 US-headquartered multinational technology company Amazon has announced two renewable energy projects in the Republic of Ireland and the US.
The projects will bring the number of Amazon's renewable energy projects to 66 as part of its goal to be powered by 100% renewable energy worldwide.
The first of these is a windfarm located in Cork in Ireland. It will have a capacity of 23.2MW and will be able to produce 68,000-megawatt hours (MWh) of energy per year. This will be Amazon's second windfarm in the country, the first being a 91MW windfarm in Donegal which will begin delivering energy in 2021.
The second project is a solar farm in the Commonwealth of Virginia in the US, which will have a capacity of 45MW and provide 100,000 MWh of energy every year. This is the seventh Amazon solar farm in Virginia alone and the 51st Amazon solar project.
Both projects are expected to come online in 2020 and will increase Amazon's renewable energy capacity to 1,342MW, producing over 3.9 million MWh of energy a year.
Amazon reaction
Amazon director of sustainability Kara Hurst said: "Playing a significant role in helping to reduce the sources of human-induced climate change is an important commitment for Amazon.
"Major investments in renewable energy are a critical step to address our carbon footprint globally. We will continue to invest in these projects, and look forward to additional investments this year and beyond."
Irish Wind Energy Association CEO David Connolly said: "This is fantastic news and a terrific vote of confidence in our industry which will also help Ireland achieve our 2020 renewable energy targets.
"Wind is the cheapest renewable energy on the market and increasingly competitive with fossil fuels. In the coming years, we hope policymakers and industry will work together to ensure we can offer the best possible electricity prices to deliver more deals like this."
Virginia Senator Mark Warner added: "I applaud Amazon for their continued investment in clean and renewable energy projects in the Commonwealth of Virginia.
"This solar energy project in Pittsylvania County will lead to a cleaner environment and more jobs in the community."