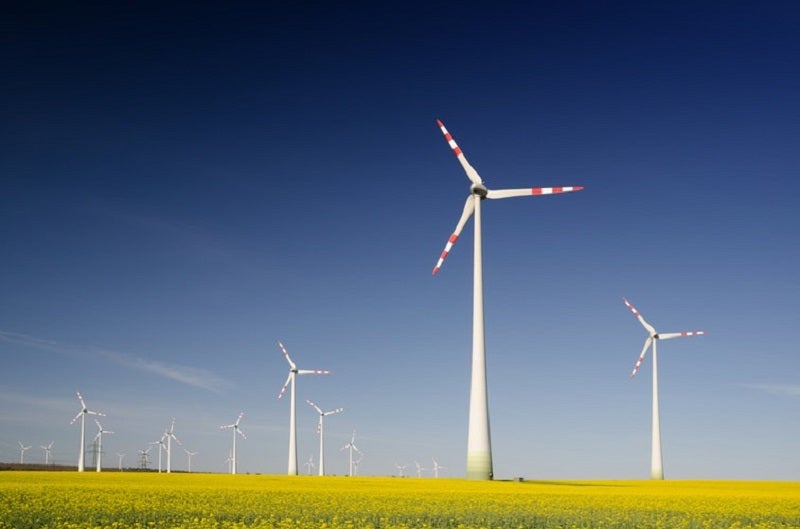 The Americas region added 11.9GW windpower capacity in 2018, which is an increase of 12% from 2017, according to data released by Global Wind Energy Council (GWEC).
In the North American region, new capacity additions increased by 10.8%, while the Latin American region saw an increase by 18.7% from 2017.
GWEC is a member-based group that represents the entire wind energy sector. It represents over 1,500 companies, organisations and institutions in more than 80 countries.
According to the report, the recent and final extension of the Production Tax Credit (PTC) has been a driving factor for an increase in volume in North America. The commitment to auctions has continued to boost volume in the Latin American region, which is expected to experience growth even this year.
GWEC CEO Ben Backwell said: "The North American wind market is one of the most mature and competitive in the wind industry.
"Many learnings and experiences from the success here can be used in other markets. The rise of corporate procurement during 2018 demonstrates how corporate sourcing can drive demand and volume in other wind markets.
"The North American wind market is one of the most mature and competitive in the wind industry."
"The development of the wind market in Latin America is very positive too. Large-scale auctions have again taken place in Brazil, and we expect the first auction in Colombia to be executed this month. Further investments in the supply chain by the leading OEMs Vestas and Nordex in Argentina prove the long-term potential of the market."
Brazil installed 2GW capacity during the last year, alongside auctioning additional capacity at 'world beating prices' of as low as $22/MWh. Mexico installed almost 1GW of new capacity, which is the highest capacity additions ever, and now has a total capacity of 5GW.
Mexico expects to achieve its target of producing 35% of its power capacity through renewable sources before 2024.
The North American offshore wind market will continue to grow with supply chain planning taking place, tenders for offshore leasing zones being conducted at Massachusetts, JV formations such as EDF and Shell for New Jersey leasing zones, and industry players such as MHI Vestas establishing offices.
The windpower sector is also expected to expand in other parts of the world. In September 2018, industry body WindEurope stated in its Wind Energy Outlook in Europe report that the European wind energy sector was set to experience significant growth over the next five years.
Wind energy capacity is expected to increase at an average of 17.4GW annually.