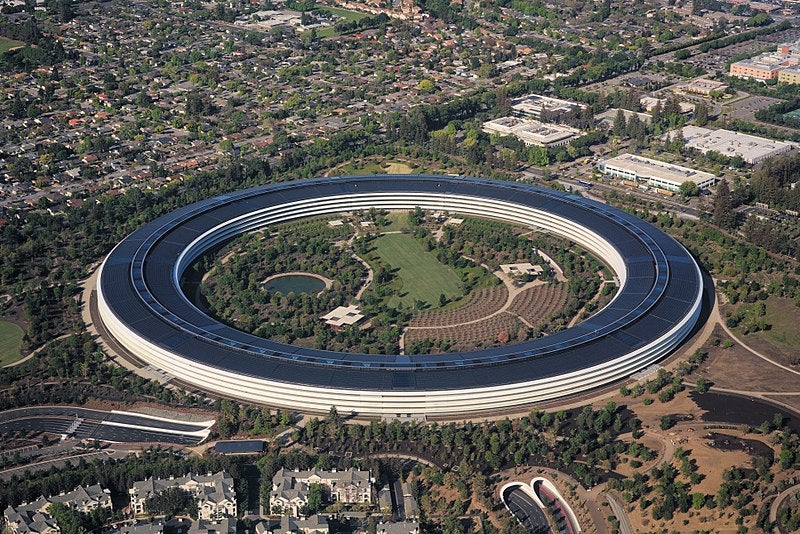 US technology company Apple has announced that it will exceed its goal of bringing 4GW of renewable energy into its supply chain by 2020 by over 1GW.
The company also announced that is has doubled the number of suppliers that run Apple productions on 100% renewable energy to 44. In total, Apple and its suppliers generated the amount of electricity equal to powering 600,000 homes in the US in 2018.
Apple has reduced its carbon footprint for the third year in a row in 2018 due to its supplier clean energy programme. It has also created its Clean Energy Portal, an online platform to help its suppliers identify renewable energy sources. So far, over 100 of its suppliers use the portal.
The company has allocated all $2.5bn in green bonds it issued in 2016 to 2017 to contribute to 40 environmental initiatives all over the world, including solar panel schemes in Japan and an alloy made of recycled aluminium for its new products.
Apple vice president of environment, policy and social initiatives Lisa Jackson said: "Every time one of our suppliers joins us in our efforts to address climate change, we move closer to a better future for the next generation.
"We've made it a priority to hold our suppliers accountable to the same environmental standards we observe and hope that our collaboration will show others what is possible. While we are proud of our announcement today, we won't stop driving change within our industry to support the clean energy transition happening globally."
In April 2018 Apple announced that all of its facilities are powered by 100% renewable energy.