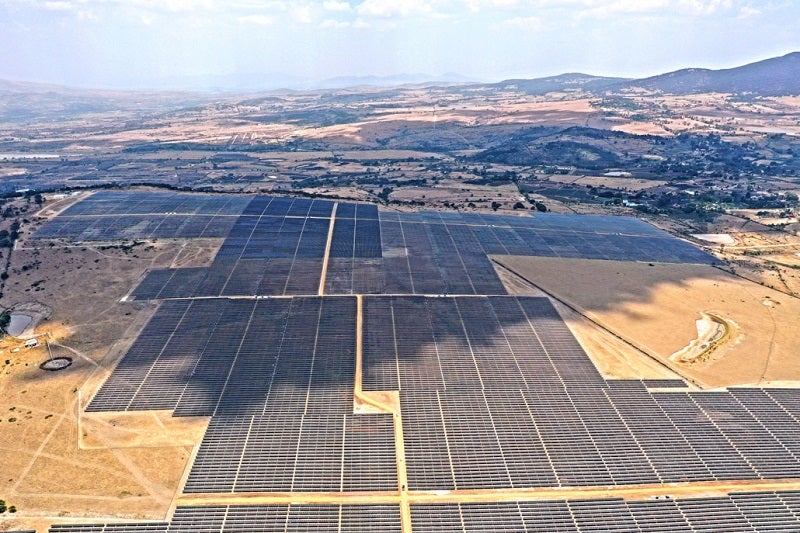 Latin American company Atlas Renewable Energy has opened its first PV project called Guajiro Solar Plant in Mexico.
Located in Nopala de Villagrán in the State of Hidalgo in central Mexico, the solar plant has a capacity of 129MWp equivalent to generating nearly 300GWh a year.
For this project, Atlas Renewable Energy has invested more than $118m. Mexican state-owned bank and export credit agency Banco Nacional de Comercio Exterior (Bancomext) provided long-term financing of $88.5m for the project.
Atlas Renewable Energy CEO Carlos Barrera said: "Guajiro is our first complex operating in the country and marks the beginning of a promising relationship between our company and Mexico.
"Atlas Renewable Energy is convinced that the right way to operate is to combine the wellbeing of the communities in which we operate by encouraging economic growth and environmental security.
"This, together with a pursuit for excellence and quality, constitutes the strategic priorities of the company."
In addition, the solar plant has a power purchase agreement (PPA) in place with the Federal Electricity Commission (CFE).
Covering 410ha and equipped with more than 370,000 solar panels, the new plant is estimated to provide clean energy to more than 120,000 homes a year, as well as eliminate 215,000t of carbon dioxide emissions per annum.
The company noted that the project created 900 employment opportunities during the construction period.
Atlas Renewable Energy Mexico general manager Camilo Serrano said: "Mexico is a key market in our business portfolio and an important renewable energy market in Latin America.
"The country offers immense potential for the construction and implementation of solar energy plants and Atlas Renewable Energy believes that the renewable energy industry in Mexico will continue its growth.
"With this project, we are able to move towards the country's target to obtain 35% of energy generation through renewable sources by 2024."