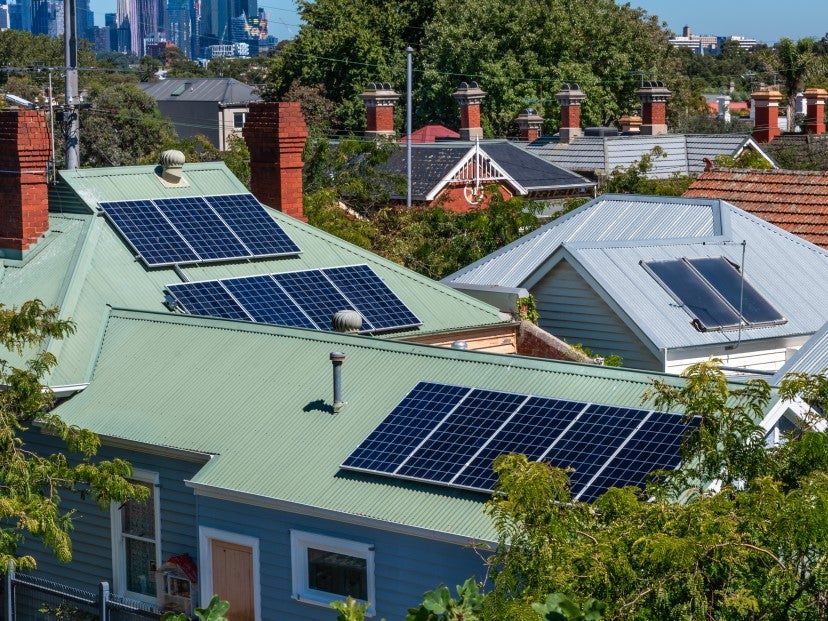 Australia's record renewable output in this year's first quarter pushed down energy costs and drove carbon emissions to record lows, the Australian Energy Market Operator (AEMO) said on Friday.
A new report from AEMO shows that National Electricity Market (NEM) wholesale spot prices averaged $54.9 (A$83) per megawatt hour (MWh) for the March quarter, down from $61.52 (A$93) per MWh and $142.88 (A$216) per MWh in the previous quarters, ending December and September 2022.. The percentage of the country's energy needs met by renewables hit a record 66% in this year's first quarter, up 4.4% from the previous high.
Australia also posted record average output of rooftop solar photovoltaic power, totalling approximately 3GW for the March quarter, up 23% from the same period last year. This contributed to the lowest first quarter operational demand in the NEM since 2005.
Meanwhile, electricity generation from coal and gas declined, with gas-powered generation reaching its lowest first quarter level since 2005, the report said. Brown and black coal-fired generation both dropped compared with last year's first quarter.
Daniel Westerman, AEMO CEO, said: "These insights reinforce that critical transmission investments … are needed to share low-cost, low emission renewable energy with consumers. Constraints are affecting output from regions like Victoria's Murray River Renewable Energy Zone, that is why we need investment in new transmission.
"Growing renewable output across the NEM meant that 12% of the time wholesale prices were negative or zero. Further, between 9.00 am and 5.00 pm, wholesale electricity prices were negative in South Australia and Victoria 60% and 55% of the time, respectively," he added.
Falling emissions
Emissions in the NEM dropped in this year's first quarter to the lowest levels on record, hitting 28.83Mt of carbon dioxide equivalent, a decline of 5.1% from the same period last year. Emission intensity also dropped 4%.
The records come less than one year since the Labor Party came into power in Australia. The party has made clean energy projects a top priority in its campaign, pledging to invest $13.2bn (A$20bn) to rebuild and modernise the country's national electricity network. It aims to cut carbon emissions in the country by 43% by 2030, in order to reach net-zero by 2050 in line with the Paris agreement.
Australia's lower house recently passed an emissions reduction plan that seeks to curb new gas and coal investments, but stopped at banning all new fossil fuel projects outright, a condition previously maintained by the opposition Greens Party.
Last month, the International Renewable Energy Agency published guidelines stating that global investment in renewables must more than quadruple year-on-year until 2030 if targets set out in the Paris agreement are to be maintained.