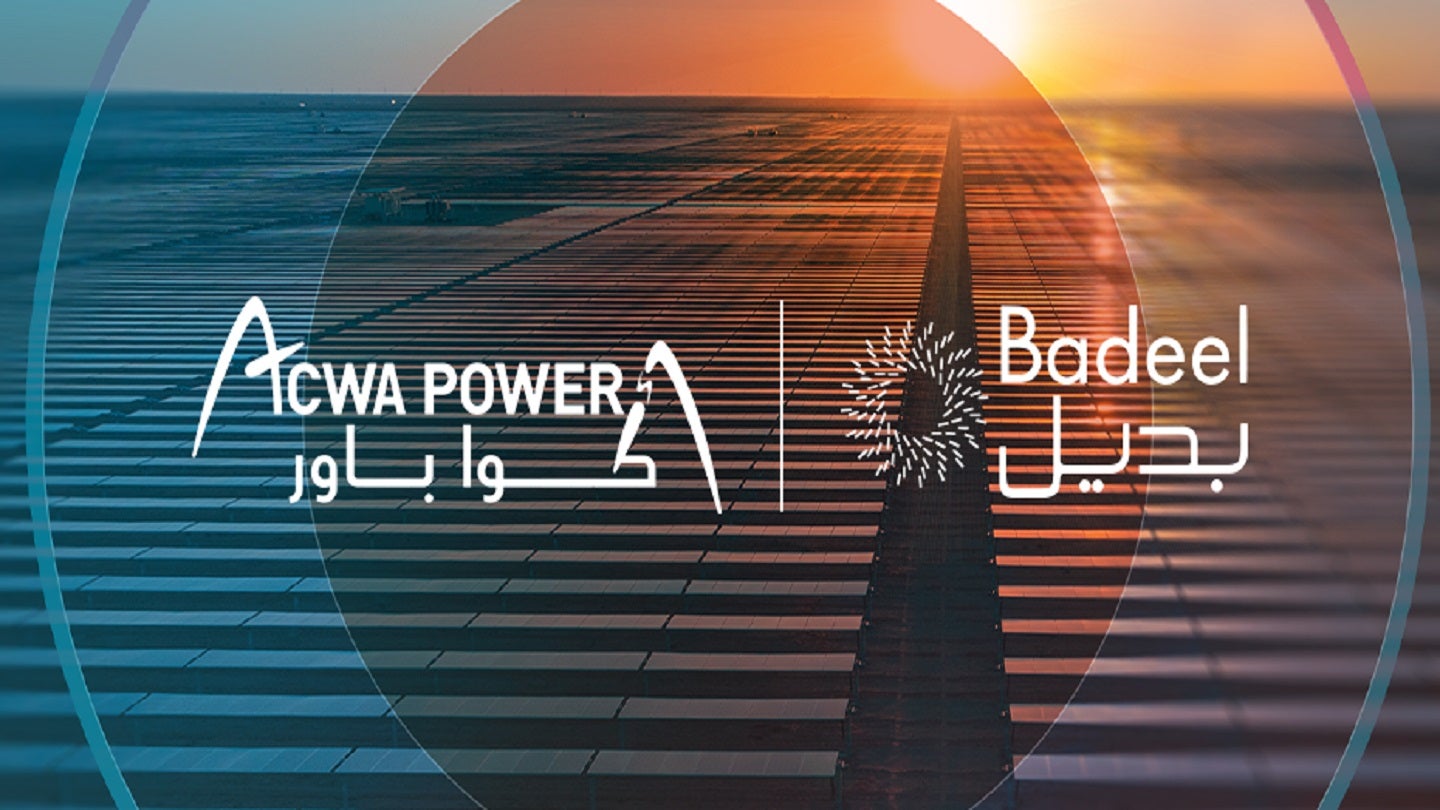 Saudi Arabia's public investment fund (PIF) subsidiary water and electricity holding company (Badeel) and Acwa Power have signed power purchase agreements (PPAs) with the Saudi Power Procurement Company to develop and operate three solar projects.
Badeel and ACWA Power will jointly own the solar projects, named Ar Rass 2, Saad 2 and Al Kahfah, which will generate 2GW, 1.1GW, and 1.4GW of green energy, respectively.
The projects have a combined value of SR12.2bn ($3.25bn) and their financial close is expected by the third quarter of 2023.
PIF energy and utilities head Mohammed AlBalaihed stated: "The three new solar projects are part of PIF's commitment to developing 70% of Saudi Arabia's renewable energy by 2030, in line with the country's national renewable energy programme.
"Renewable energy is one of PIF's priority sectors, with a focus on unlocking the capabilities of promising sectors and enabling the private sector to enhance Saudi Arabia's efforts in diversifying the economy."
The projects will generate a total of 4.55GWac of clean energy, sufficient to power 750,000 households.
ACWA Power CEO Marco Arcelli stated: "As a Saudi national champion, we are incredibly proud to lead Saudi Arabia's ambitious energy diversification plans and contribute towards achieving its net-zero targets.
"Today's signing of three power purchase agreements marks a significant milestone for ACWA Power, representing the largest single transaction for solar projects in our company's history. This achievement illustrates our firm commitment to a sustainable future for Saudi Arabia and beyond."