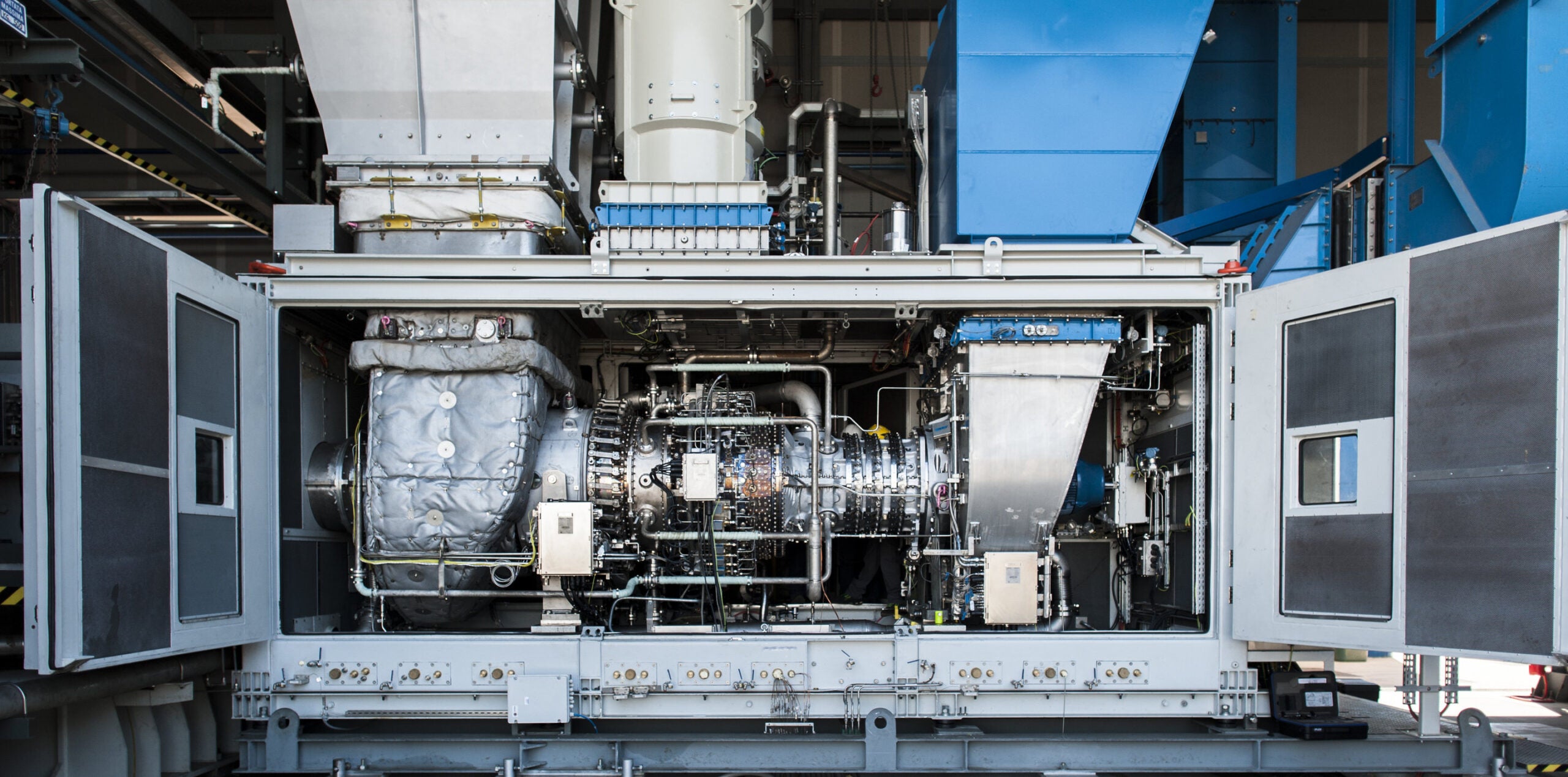 Engineering company Baker Hughes has tested its first hydrogen/gas turbine with Italian infrastructure operator Snam.
The turbine simultaneously compresses hydrogen, blends it with natural gas, and powers itself using the same hydrogen feed. It can burn blends of anywhere between 5% and 100% hydrogen, but Baker Hughes says will work towards using 100% hydrogen.
The NovaLT12 turbine was one of the first the company designed to work with hydrogen as well as other fuels. The company claims it can operate with carbon emissions lower than 10 parts per million.
Blending hydrogen with domestic natural gas supplies reduces carbon emissions from end users. Methods of producing hydrogen vary, but some eliminate emissions entirely. Baker Hughes says using a 10% blend of hydrogen in Snam's network would require seven billion cubic metres of hydrogen each year. This would, in turn, reduce CO₂ emissions by five million tons.
Snam carried out the tests at its facility in Florence, Italy. In 2021, the company will install the turbine in a compressor station in Istrana, Italy.
"World's first hydrogen blend turbine", says Baker Hughes
The company operates 41,000km of gas transmission pipeline, of which 70% is capable of transporting hydrogen. It has already tested using hydrogen in its high-pressure gas network, at both 5% and 10% concentration.
Snam CEO Marco Alverà said: "Infrastructure will be an enabling element in the development of clean hydrogen. This will be a pillar of the fight against climate change alongside renewable electricity and will potentially reach 20-25% of the global energy mix by 2050.
"Thanks to its technologies, energy system, and geographic position, Italy will play a leading role in this environmental challenge, while also generating opportunities for local development and employment."
Baker Hughes chairman and CEO Lorenzo Simonelli said: "The energy transition will increasingly need technology to be a critical enabler for success. Building on our strong foundation of industrial expertise, Baker Hughes is proud to work closely with our partners including Snam to offer innovative technologies capable of burning up to 100% hydrogen with low to zero emissions, helping to lead the energy transition together."