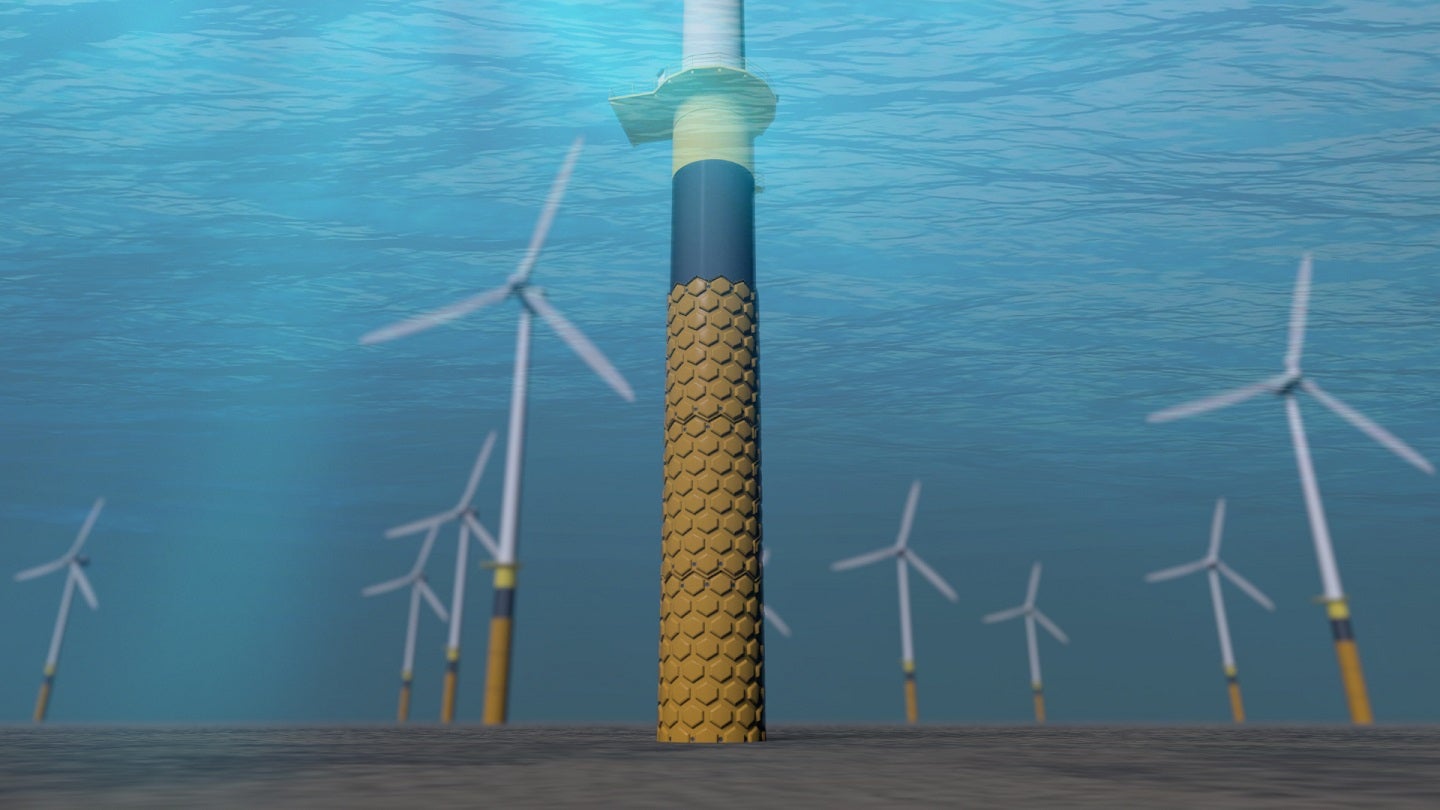 Balmoral, a Scottish offshore services provider, has launched HexDefence, a new scour protection system for offshore wind turbines.
The new product aims to reduce scour around fixed wind turbine foundations, which results in seabed erosion and lowers the strength and stiffness of the foundations.
This can cause instability in the turbines' foundations and damage to the inter-array cables, leading to the failure of the expensive cable network.
The scour protection system mitigates such consequences and can also defend the seabed around the monopile structure.
A regular scour protection system includes the installation of a layer of material around the base of the monopile, which prevents the erosion of sediments.
Made from rock, concrete or a specially designed geotextile fabric, this layer is placed around the monopile on the seabed.
It is designed to help dissipate the energy resulting from fluid flow and reduce erosion.
The measures are monitored to avoid damage to the turbine, seabed and the inter-array cables attached to them.
The cost of this process, along with the resultant carbon footprint, can also be significant.
HexDefence integrates seabed protection and flow reduction to reduce operational costs and potential cable damage and failure.
It also removes the need to dump rock and offers a non-invasive approach to safeguard the monopile foundation and the immediate surrounding area.
HexDefence can be easily installed due to the construction of the lightweight composite, without the need for additional vessels. This reduces the operation's carbon footprint.
It can also be used with antifouling coatings, and special equipment is not needed for its recovery at end-of-life.
Balmoral engineering and projects director Fraser Milne stated: "The interlocking panels are generally 10m long and custom-sized to fit varying monopile diameters, and feature integrated lifting and access points. In simple terms, the installation process involves sinking the foundation, sleeving it with HexDefence, fitting the transition piece and assembling the pylon and blades. The system is also suitable for retrofitting to existing monopile structures.
"We believe the system can save wind farm developers around 70% in installation costs when compared to traditional rock dumping methods."