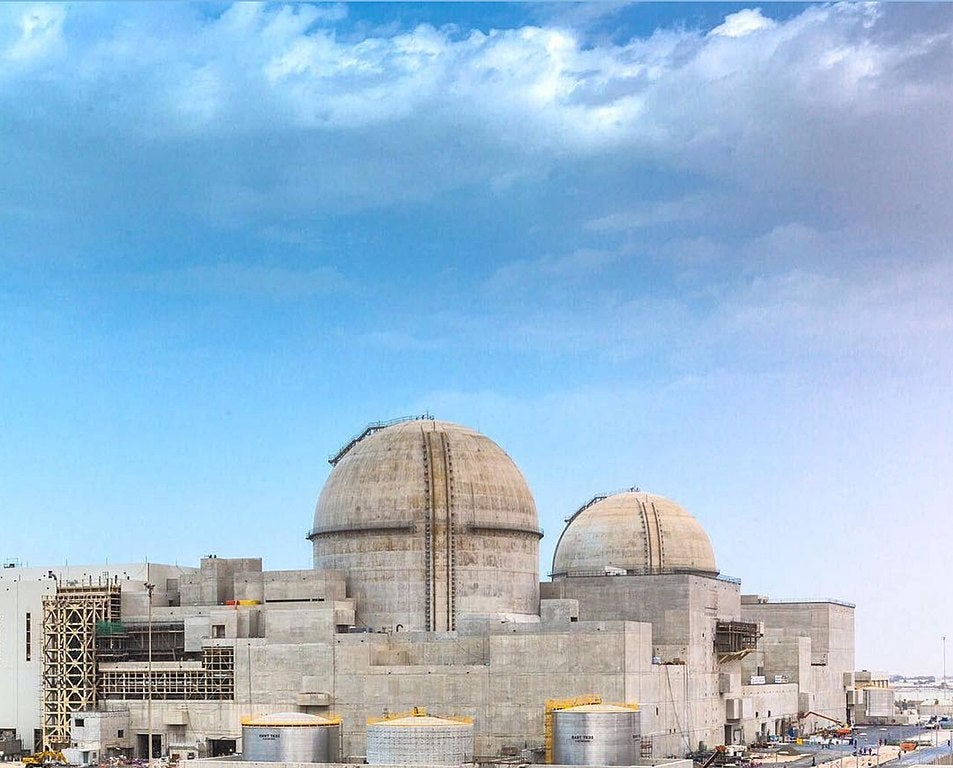 The United Arab Emirates' (UAE) Emirates Nuclear Energy Corporation (ENEC) has finished construction of Unit III of the Barakah nuclear energy plant in Abu Dhabi's Al Dhafra region.
The announcement was made on the sidelines of the international COP26 conference on climate change, which is currently being held in Glasgow, UK.
Unit III has already completed multiple individual and combined system tests, including cold hydrostatic testing, a structural integrity test and an integrated leak rate test.
The unit also underwent a hot functional test as part of the first phase of its initial testing programme.
ENEC said that the unit is now preparing for operational readiness and any regulatory inspections needed to obtain its operating licence.
The Federal Authority for Nuclear Regulation (FANR), the UAE's independent nuclear regulator, will conduct the inspections.
Unit III is expected to start delivering clean electricity in 2023.
The Barakah plant's first unit began operations earlier this year, with the second unit currently undergoing testing.
ENEC managing director and CEO Mohamed Ibrahim Al Hammadi said: "With Unit I already commercially operating and Unit II recently connected to the UAE grid, Unit III's construction demonstrates the steady progress we are making with the development of the Barakah nuclear energy plant.
"As the world gathers at COP26 in Glasgow, the need for concrete actions to tackle climate change is indisputable and urgent.
"The Barakah plant, with its rapid decarbonisation of the power sector, is delivering climate solutions today and with Unit III construction now complete, we are progressing smoothly towards supplying a quarter of the UAE's electricity needs completely carbon-free."
The Barakah plant is said to be the Arab world's first multi-unit operating nuclear energy plant.
Once completed, the plant will feature four APR-1400 nuclear reactor units and generate 5.6GW of carbon-free electricity.