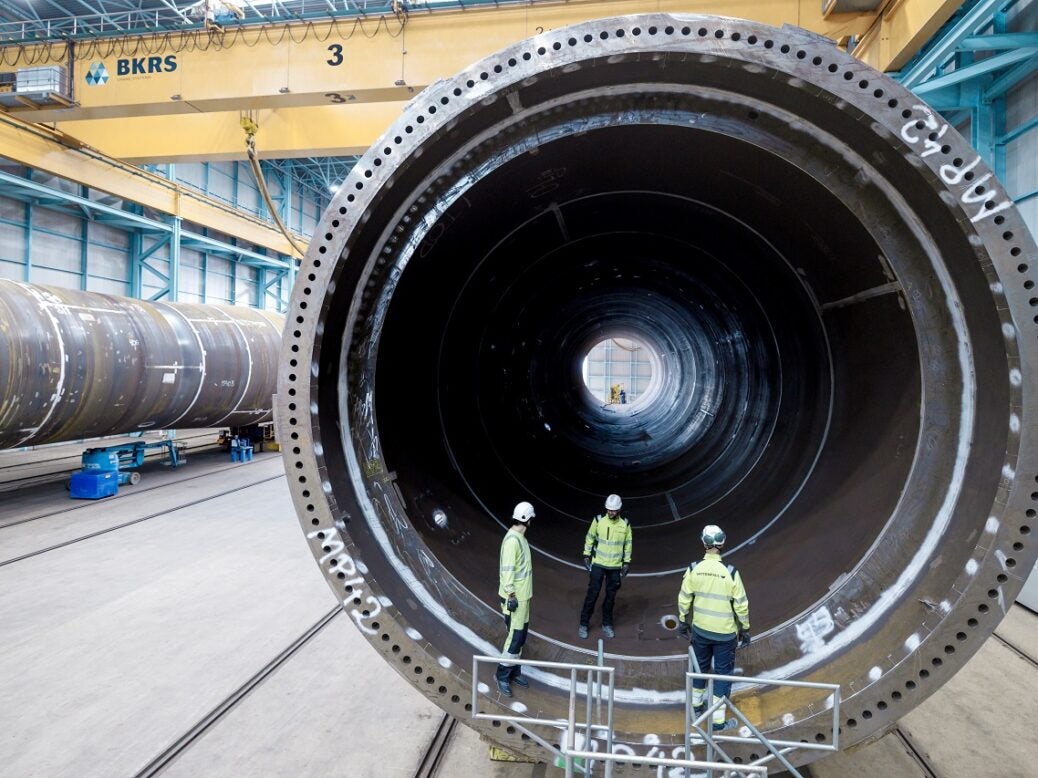 Germany-based chemical company BASF has agreed to acquire 49.5% of the Hollandse Kust Zuid (HKZ) offshore wind farm in the Netherlands for €300m ($358m).
The wind farm, owned by Swedish energy company Vattenfall, is expected to be the world's largest wind farm once operational.
Due to come fully online in 2023, the wind farm will have 140 turbines and 1.5GW of total installed capacity.
The project is also expected to be the world's first fully merchant offshore wind farm not to receive any price subsidies for the power produced.
Offshore construction of the wind farm is set to begin next month.
BASF board of executive directors chairman Dr Martin Brudermüller said: "This wind farm will be an important building block to supply our Antwerp Verbund site and other European sites with renewable electricity.
"It is BASF's first major investment in facilities for renewable power. With this investment, we are securing significant volumes of electricity from renewable sources for BASF, which is a key element of our transformation towards climate neutrality."
Vattenfall president and CEO Anna Borg said: "Vattenfall and BASF share a common objective of phasing out greenhouse gas emissions from our operations.
"With this cooperation, Vattenfall once more proves that partnerships with industries are a key element to accelerate the European energy transition across sectors.
"I am particularly proud that we can do this while at the same time securing the delivery of fossil-free electricity to our Dutch customers."
BASF aims to reduce its greenhouse gas emissions by 25% by 2030 and achieve net-zero emissions by 2050.
The wind farm will also support the Netherlands in achieving its target share of renewable power generation and meeting its greenhouse gas reduction targets.
The deal is expected to close in the fourth quarter of this year subject to the approval of relevant authorities.