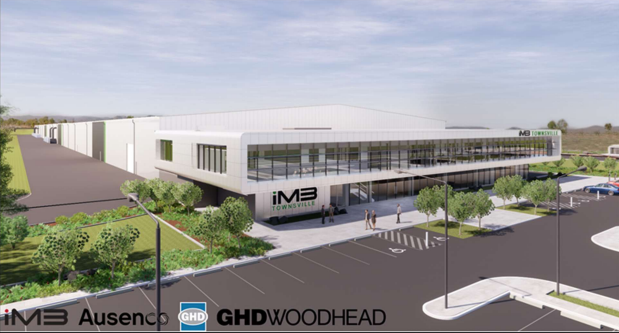 The Government of Queensland has accepted plans for a $2.18bn (AUD$3bn) lithium-ion battery factory in the Australian state.
Boston Energy and Innovation, Magnis Resources, and Charge CCCV all jointly own the Imperium 3 consortium, which submitted a feasibility study for its Townsville factory project in October 2019. On Monday, the study was accepted by local government.
The plans cover a 357ha (882-acre) site 40km south of Townsville. A factory built on the site would develop cylindrical Li-ion 32700 form factor cells for a variety of energy storage purposes.
The companies plan to develop the 18GWh battery factory over three stages, each manufacturing 6GWhs.
The project began development in 2016, and the regional government has given a $2.25m (AUD$3.1m) toward it. The consortium promises a 21% return on investments, with a net present value of $1.63bn (AUD$2.55bn).
The consortium aims to raise the required funds and make its final investment decision before the end of June 2021. After that, it would begin construction at the start of 2022, aiming to start operations before the end of 2023. At this stage, the consortium promises 1150 jobs at the factory.
The second of three Imperium 3 factories
The same consortium is also developing a plant in New York State on the site of a former IBM facility in the US. This factory will begin operations before the Australian plant. The consortium said the Townsville factory will be the second of three it will build. However, it has not given details on the potential third site.
Several partner companies have announced partnerships with Imperium 3 to develop the sites. Siemens will provide digital enterprise tools to automate and digitalise the factory, while Celgard will provide expertise on manufacturing membranes for the batteries. Construction company Probuild and engineering consultancy Ausenco will also service the project.
It will now submit a development application to Townsville City Council for consideration and approval. The consortium says, if permission were granted, it would work with the local port for transporting materials, and Edify Energy for the supply of power.