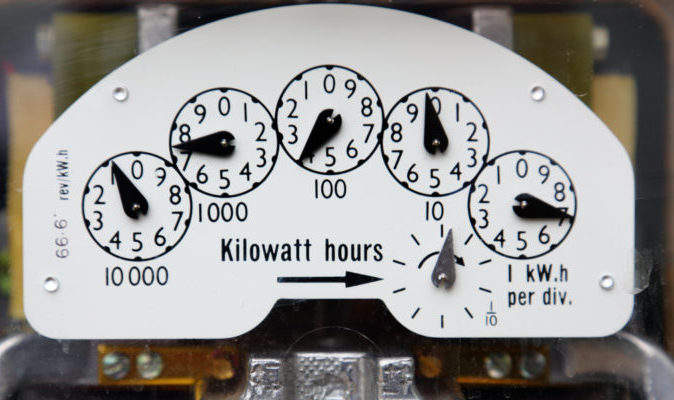 Thrive Renewables and Aura Power are launching a joint venture (JV) business offering UK companies access to battery energy storage systems in exchange for a share of revenues.
The project will see the free instalment and operation of batteries for medium and large-scale energy users. Businesses targeted in the scheme are those spending £500,000 or more each year on electricity, with steady consumption and spare import capacity.
Thrive brings its 104MW portfolio of wind, hydro and solar assets to the collaboration, while Aura offers its experience developing utility-scale batteries.
Aura Power director Simon Coulson has said the partners are already involved in talks with potential clients, including a dairy firm, a food processor and a tile manufacturer. Other possible customers include manufacturers, water utilities, pharmaceuticals businesses, cold storage facilities, hotels and large office buildings.
According to energy market analysts Cornwall Insight, more than 8,000 businesses in the UK currently have annual electricity contracts of 10GWh or more, and are likely to be spending a minimum of £1m per year. As such, Thrive and Aura predict that a large number of companies are eligible for the scheme.
The partners estimate that companies with a mid-range 2MW battery could save more than £1m over a standard 15-year contract.
Alongside its money-saving benefits, the venture intends to increase the use of flexible energy and boost investment in battery storage technology, a sector with great potential that as of yet remains underexplored. Additionally, the spread of such energy storage methods could increase pressure to develop a more flexible national grid.
Thrive Renewables managing director Matthew Clayton said that increasing flexibility in the UK electricity system "is key to the continued transition to a cleaner, smarter energy network", and is worth any investment risks.
Once signed up, batteries will be installed behind a facility's energy meter, either in existing buildings such as basements, or in shipping containers outdoors. The process from signing the contract to deploying the battery can reportedly be completed in three to six months.
According to the partners, the batteries have a number of potential benefits for companies. For instance, they could help businesses avoid punitive Triad and red zone charges for using electricity at peak times, hedge against rising electricity costs, support electric vehicle charging, maintain activity during power cuts, and develop or increase on-site renewable generation.
Prior to signing a contract, potential customers' electricity usage and bills will be reviewed by Aura, who will then recommend the appropriate battery size – starting at 0.5MW.