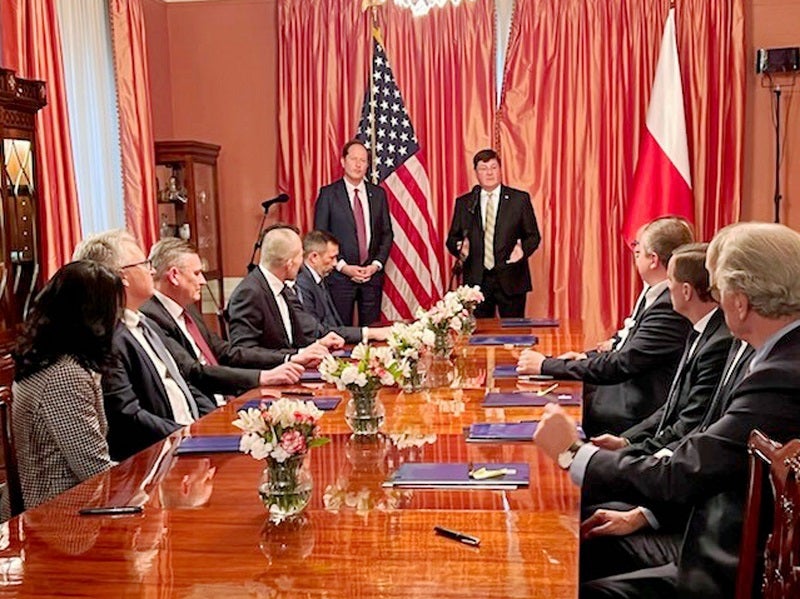 US-based engineering company Bechtel has signed memoranda of understanding (MoUs) with 12 companies in Poland for the potential development of two civil nuclear power plants (NPPs).
Bechtel and Westinghouse Electric Company will jointly prepare a front-end engineering design for a nuclear plant on the Baltic Sea coast.
The facility will be equipped with three Westinghouse AP1000 reactors and will be Poland's first civil NPP once completed.
Bechtel Nuclear Power general manager Ahmet Tokpinar said: "Construction of these power plants would require Polish expertise and thousands of skilled, Polish workers.
"As the engineering, procurement and construction (EPC) partner for these projects, Bechtel intends to join with a large number of Polish companies as key members of our subcontracting team.
"Now is the time to identify these future partners in the supply chain."
The companies with which Bechtel signed the agreements are involved in various businesses, ranging from earthwork and infrastructure construction to concrete, tunnelling, electrical installations and heavy cranes.
Bechtel signed the agreements during a ceremony held at US Ambassador to Poland Mark Brzezinski's residence in Warsaw, Poland.
Brzezinski said: "This signals another important step forward in a project that will bring our countries even closer together over a 100-year partnership.
"The US Embassy in Poland is pleased to support Bechtel and Westinghouse as they select local Polish suppliers for this strategic project."
The agreement is also expected to support Poland in its efforts to transition towards cleaner energy sources.
Last July, Bechtel was awarded a contract by Singapore-based company Delta Offshore Energy to deliver front-end engineering design services for a 3.2GW combined-cycle gas turbine power plant in Vietnam.