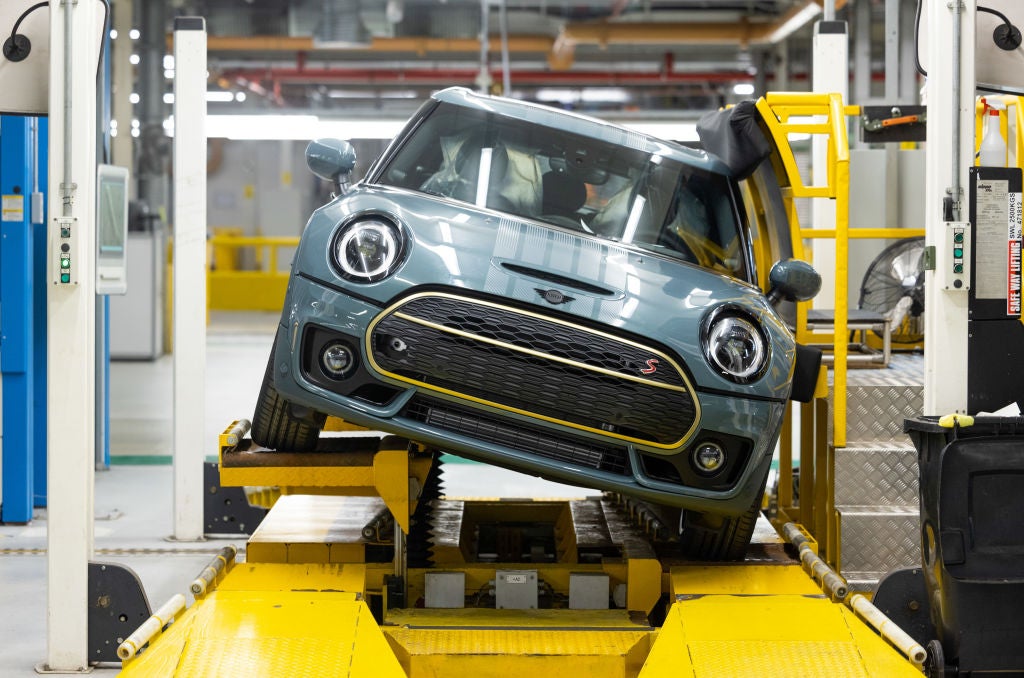 BMW will spend more than £600m ($752m) to upgrade its car factory in Oxford, UK, to allow for electric vehicle (EV) production, the company announced on Monday.
The extension will create the space and resources required to produce two next-generation Mini models. Production of the vehicles is set to start in 2026, and from 2030 the factory will be transformed into an "all-electric" site, BMW said in a press statement.
The Oxford plant is one of the oldest car plants in the world, and also stands as the largest industrial employer in Oxfordshire.
Stefanie Wurst, head of the Mini brand, said: "The continuing high demand for our emission-free vehicles shows the openness of the global Mini community to electromobility, which we will be able to serve optimally, also thanks to Oxford".
The extension is supported by the UK Government's Automotive Transport Fund, which has agreed to give BMW at least £75m in subsidies after the company said last year that production of most of its EVs would move to China. The change will come as a relief to the UK car manufacturing industry, which has taken a nosedive in recent months as companies consider moving operations to countries with better incentive packages. Trade disruption due to the UK's exit from the EU has also disrupted manufacturing and put pressure on government to protect the industry.
This year, several carmakers and EV battery producers, including Stellantis, Nissan and AMTE Power, all separately threatened to move operations elsewhere, citing unviable production costs and steep Brexit trade tariffs. Alan Hollis, executive at AMTE, said at the time: "The answer is perfectly clear [about] where the most economic place for the gigafactory will be. We don't have a competitive environment in the UK at this moment in time."
Mike Hawes, chief executive of UK industry body the Society of Motor Manufacturers and Traders, called the announcement from BMW a "vote of confidence" in the UK's automotive manufacturing industry.
"Not only does it secure the long-term future of the home of one of the world's most iconic brands, it also demonstrates once again our capabilities in electric vehicle production," he told . "Investments such as this improve productivity and help deliver jobs, growth and economic benefits for the country."
In another reversed decision, in May Jaguar Land Rover owner Tata Group announced that it would choose the UK over Spain to host its new multi-billion-pound EV battery plant. The deal included hundreds of millions of pounds in government subsidies.