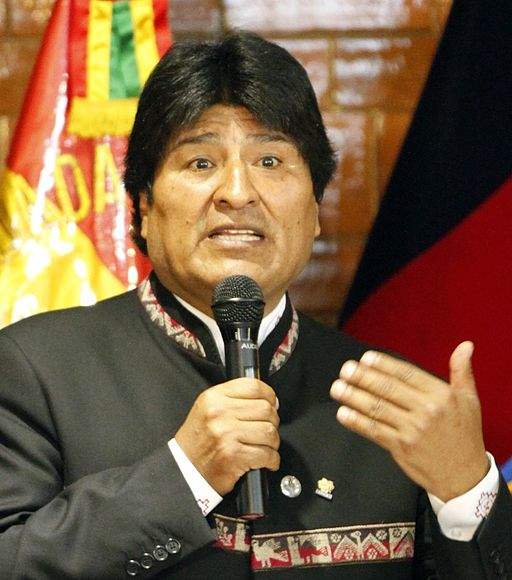 Bolivian President Evo Morales unveiled the country's latest and largest renewable energy project on Saturday, a 180-hectare solar panel plant in the southern city of Potosi.
The Uyuni Photovoltaic Solar Plant has the capacity to generate 60 MW of power, sufficient for the needs of 880,000 people, half of the population in the Potosi region. Spanish-Bolivian consortium Emias-Elecnor provided the solar panels, with $73.6m funding from ENDE and the state's Central Bank of Bolivia (BCB).
Owned by state-run energy firm Empresa Nacional de Electricidad (ENDE), the Uyuni plant is the country's third large-scale state solar project, as well as its largest to date. The other two, Yunchara and Cobija, already produce 5 MW each.
The three solar plants were implemented as part of Bolivia's Economic and Social Development Plan 2016-2020 framework, as well as the 2025 Agenda, which seeks to expand the use of PV plants and boost the contribution of renewables to the nation's energy mix.
At the opening, Morales said: "Bolivia is living its best times in history with so many small and large projects," adding that additional clean energy projects such as wind and hydrothermal plants are also underway in Potosi, the latter of which has an estimated potential of 7 GW.
Energy Minister Rafael Alarcon said: "We are close to producing 150 MV in renewable energies (in our country that consumes) 2,100 MV. It costs a lot, the investment is very high but we are committed to Mother Earth and the decrease of carbon dioxide."
Construction of another solar project, the 50 MW Oruro Photovoltaic Solar Plant tendered in April 2016, began this August.
A potassium chloride plant, also in Uyuni, is also due to begin construction by the end of this month. The $178m project is slated to produce more than 350 thousand tonnes of the material, planned to be used to boost the country's status as a leading producer of lithium.
Last year, Bolivia's energy demand reached 1,500 MW, while its generation amounted to 2,100 MW. As such, the country has begun plans to export excess energy to countries such as Argentina in the future. Last week, the Argentinian government approved ENDE's 'Argentina Transmission' project, which will see the construction of a transmission line between the neighbouring countries to enable the export of renewable energy next year.
Morales said that the initial sale to the Argentine market would be 100 MW.
According to the International Renewable Energy Agency, Bolivia has a renewable energy target of 183 MW by 2025. Currently, the country's energy demand is met by 2 GW of installed power generation capacity, made up of 60% thermoelectric energy and 40% hydropower.