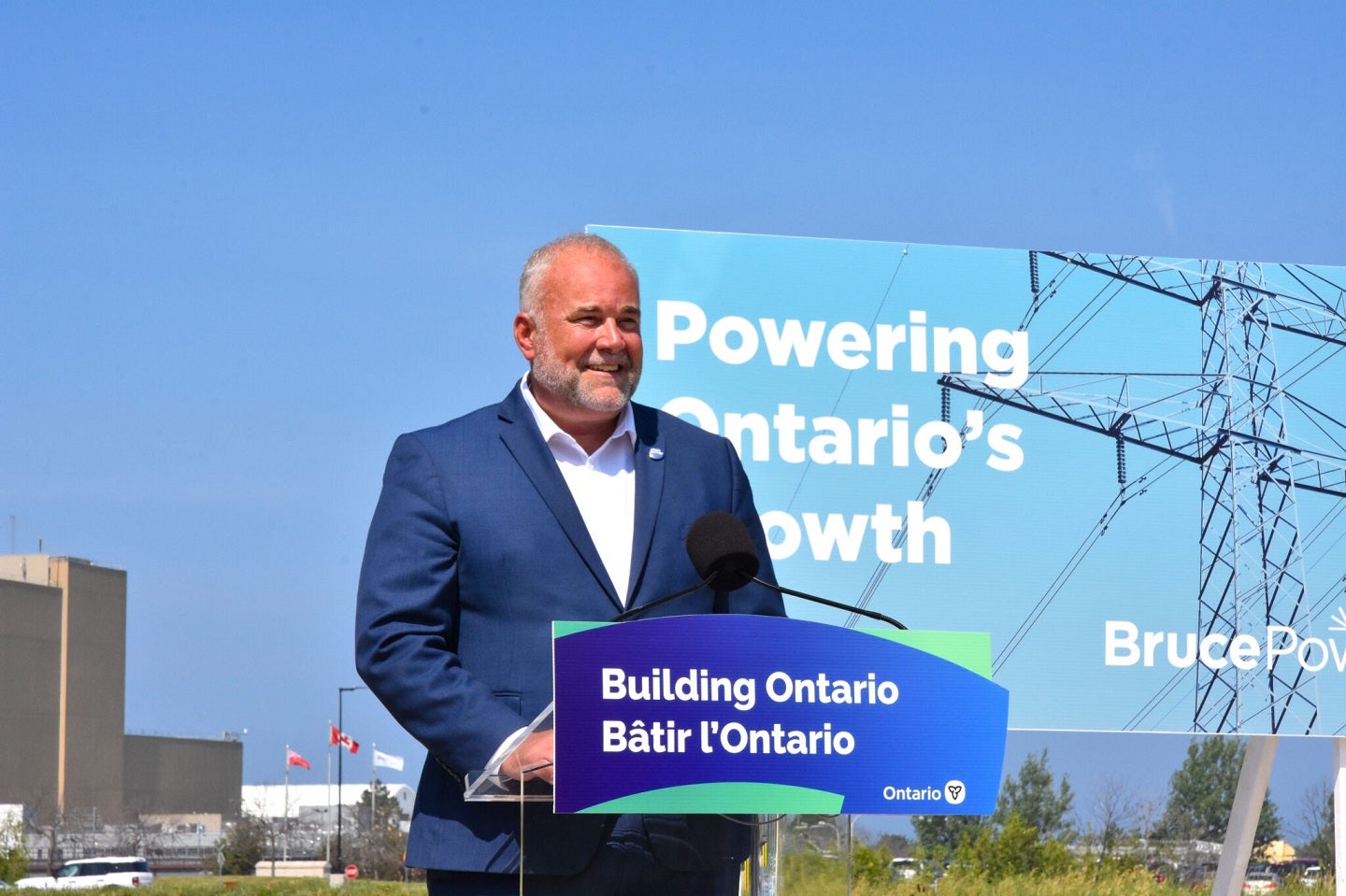 Canadian power company Bruce Power has commenced pre-development work to expand its nuclear-generating station on the shores of Lake Huron in Ontario.
The expansion, driven by soaring demand for clean energy, will mark the country's first new large-scale nuclear plant construction in 30 years.
It will add 4.8GW of capacity, doubling the site's output, with the power generated sufficient to meet the needs of 4.8 million households.
The move is expected to help Ontario reach its net-zero target.
Bruce Power president and CEO Mike Rencheck stated: "Nuclear power has been the stable backbone of Ontario's clean electricity system for decades and Bruce Power is ready to play an integral role in addressing the province's clean energy needs, while supporting good jobs and economic prosperity for the future.
"We are advancing long-term planning and consultation activities to determine how the site can further contribute to Ontario's clean energy and economic development goals."
Bruce nuclear generating station currently covers less than 1,000 hectares of land and generates 30% of the province's electricity. The location has space for incremental infrastructure development.
The Federal Impact Assessment Agency of Canada (IAAC) will lead the impact assessment for a new nuclear station at the existing site. It will be supported by the Canadian Nuclear Safety Commission and inputs from Bruce Power.
The IAAC will also consult with indigenous communities and engage with the public throughout the impact assessment process.
A large-scale nuclear reactor project will require a lead time of more than a decade, from impact assessment to deployment.
Ontario Minister of Energy Todd Smith stated: "Our government's open-for-business approach has led to unprecedented investments across the province, from electric vehicles and battery manufacturing to critical minerals to green steel.
"With our plan already in place to meet demand this decade, we are starting the pre-development work to identify future generation options, including reliable, affordable and clean nuclear energy, that will power our province into the future."