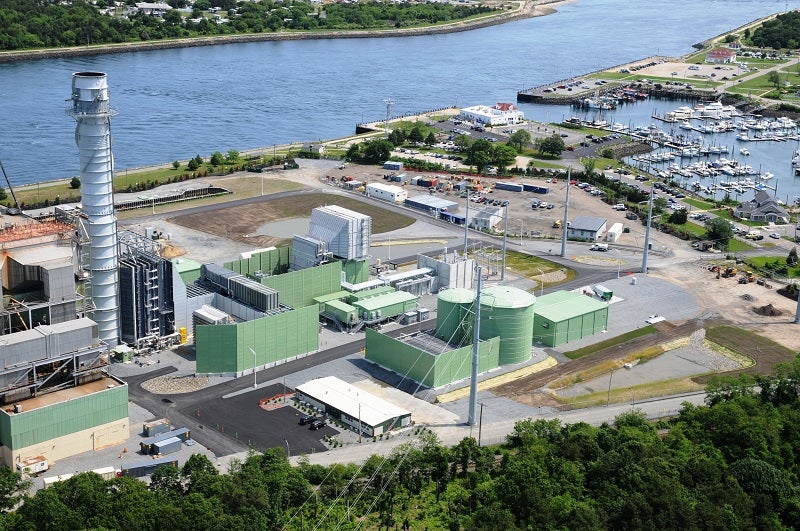 US-based construction and engineering company Burns & McDonnell has announced the completion of 350MW Canal 3 Generating Station.
Located on Cape Cod in the town of Sandwich, Massachusetts, Canal 3 power facility is a joint venture (JV) project between Burns & McDonnell and Skanska USA Civil.
Burns & McDonnell Energy Group president Rick Halil said: "Canal 3 is a great example of how new advanced-class gas turbine technology can provide very economical grid support with industry-leading fast start capability to reach full load in under ten minutes.
"This was a great project thanks to the efforts of a dedicated team and client support that went above and beyond every step of the way."
Construction works at the site were initiated in 2017 and the power plant began its commercial operations in June 2019 to provide electricity to the ISO-New England grid during the peak power demand.
Spread across a 12-acre site adjacent to an existing two-unit power generation facility, Canal 3 Generating Station is equipped with GE's 7HA.02 gas turbine operating in simple-cycle mode, which will be fitted with hot selective catalytic reduction (SCR) equipment.
The company further added that the power facility was cost-efficient as it used the existing transmission interconnections, a natural gas pipeline and fuel storage tanks. Additionally, the project management services for the power plant were provided by an affiliate of NRG Energy.
Burns & McDonnell noted that the power facility uses natural gas as its primary fuel source, but it also can use ultra-low sulphur diesel fuel if required.
Canal 3 Generating Station was acquired by private equity firm Stonepeak Infrastructure Partners in 2018.