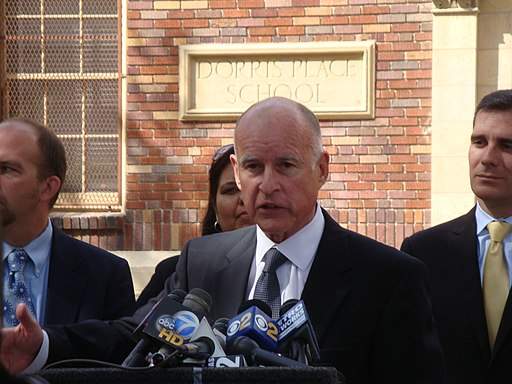 Californian Governor Jerry Brown has signed into law a bill committing his state to exclusively source energy from renewable sources by 2045, a move that makes California the largest economy in the world to do so.
The SB 100clean energy bill was passed by the legislature last month and requires utilities to source 60% of power from renewable energy by the end of 2030, up from the original target of 50%, and 100% from low-carbon sources by 2045.
Hawaii is the only other US state to set a similar target, which runs counter to the coal-heavy agenda currently being pushed by President Donald Trump.
At the signing ceremony in Sacramento, Brown said: "There is no understating the importance of this measure." He added that the move is intended to show his state's support for the climate targets set in the Paris Agreement despite Trump's decision to pull the US from the deal due to his belief it would harm the country's economy.
Brown said: "We are going to meet the Paris agreement and we're going to continue down that path to transition our economy to zero carbon emissions."
Environmental groups and renewable energy companies have applauded the passing of the bill, though utilities including Southern California Edison and Pacific Gas and Electric (PG&E) have voiced their opposition, claiming it could hike up energy prices and cause grid instability.
In a statement, PG&E said: "If it's not affordable, it's not sustainable. We believe customers must be protected from unreasonable rate and bill impacts."
Brown is also due to host the Global Climate Action Summit later this week in San Francisco, bringing together scientists, business leaders and government officials to discuss the need to address the threat of climate change. It also has the intention of gaining commitments from businesses and governments to reduce their greenhouse gas emissions.
According to the California Energy Commission, in 2017 only 32% of the state's retail electricity sales were sourced from renewable sources. Fossil fuels, in particular natural gas and coal, currently make up around half of the state's electricity production.
California has a reputation for being one of the most progressive states in targeting climate change and has some of the strictest environmental regulations. By population, it is the largest state with around 40 million inhabitants –12% of the US population— and is the fifth largest economy in the world.