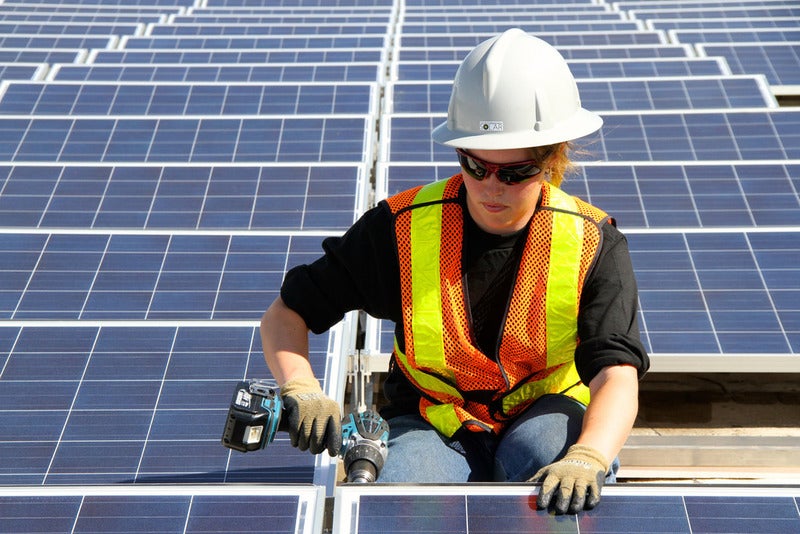 Canadian Solar has received a R$295m ($80m) financing package from Brazilian regional development bank Banco do Nordeste to support the 114MW Salgueiro solarpower project in the country.
With a 20-year tenor, the financing package consists of limited-recourse construction and non-recourse operations debt funding.
Salgueiro project is part of the 478MW solar portfolio awarded to the company during the last two Brazil A-4 energy auctions in December 2017 and April 2018.
In the April 2018 auction process, Canadian Solar obtained three PV projects with a total capacity of 364MW. These plants are expected to collectively generate around 706,056MWh of electricity a year.
Canadian Solar plans to begin construction work in the Salgueiro project this year and commence commercial operations by mid next year.
The plant will use nearly 286,000 Canadian Solar high-efficiency bifacial modules (BiHiKu) to generate electricity from both sides of the module.
"Brazil has become one of the most important solar development platforms in the southern hemisphere."
Salgueiro involves a 20-year power purchase agreement (PPA) with the Brazilian Electric Power Commercialization Chamber (CCEE).
Canadian Solar chairman and CEO Shawn Qu said: "Salgueiro project is among the first solar projects under the Brazil A-4 2017 auction to secure BNB's development funding under the Northeast Constitutional Fund (FNE) programme.
"Brazil has become one of the most important solar development platforms in the southern hemisphere. Together with our business partners, we are pleased to support the expansion of economic resources in Brazil's north-east region through robust infrastructure investments in renewable energy."
Last year, the company secured R$366m ($99m) financing from Banco do Nordeste for its 115MWp Pirapora II project in the country.
Canadian Solar primarily manufactures photovoltaic modules and energy solutions. Its utility-scale power projects are spread across multiple markets.
To date, the company has delivered more than 30GW of photovoltaic modules to approximately 150 countries.