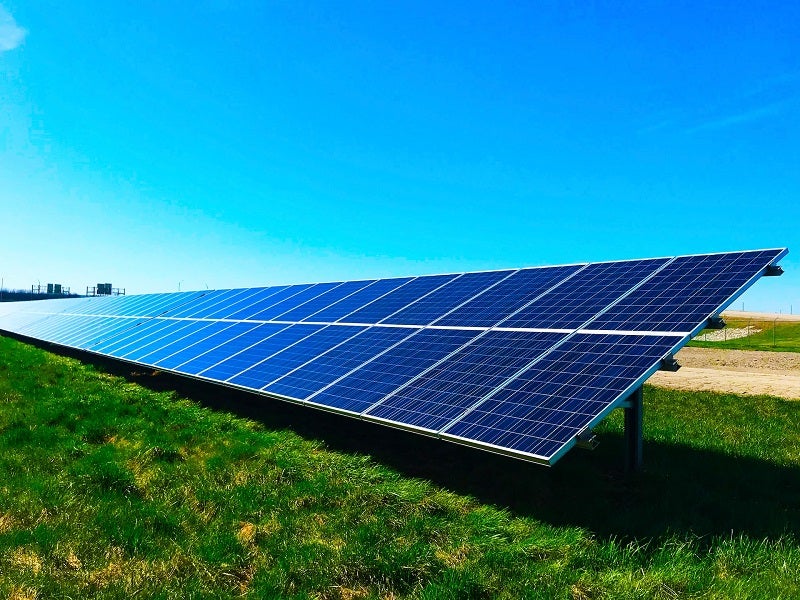 US-based solar energy company Aspen Power Partners has sold a 'significant' stake in itself to funds managed by global investment firm Carlyle for a $350m consideration.
Aspen will use the proceeds from the sale to support its organic and acquisition-driven growth strategy in the community, multifamily and commercial and industrial (C&I) solar and storage markets.
Carlyle Infrastructure Group chief investment officer Pooja Goyal said: "At Carlyle, we believe investing in renewables includes investing across the value chain.
"This includes investing in not only large utility-scale renewable energy assets, but also community solar and distributed generation more broadly.
"We are very excited about our partnership with Aspen and look forward to facilitating the growth of their business into a distributed generation platform of scale."
Aspen acquired Safari Energy from US-based gas distribution company PPL Corporation as part of its growth strategy.
Established in 2008, Safari has acquired or developed more than 600 C&I solar projects across 24 US states and Washington, DC, to date.
These projects have generated more than 893,000MWh of electricity, which is equivalent to displacing more than 632,000t of carbon emissions.
Aspen purchased Safari's entire development platform, which includes a 220MW solar asset portfolio consisting of operating and under-construction assets.
The combination of Safari's platform and assets and Aspen's community solar portfolios would create a diversified distributed generation independent power producer.
Aspen said that it is on track to achieve GW-scale generation by mid-decade following Carlyle's investment and the acquisition of Safari.
Aspen co-founder and CEO Jorge Vargas said: "We want to thank our existing investors Ultra Capital, Lombard Odier, Redball Ventures and Two Seven Ventures for supporting our growth to date and welcome the Carlyle team as our partners for this next stage of growth.
"We also welcome our newest teammates from Safari and look forward to all we can accomplish together in the months and years ahead."