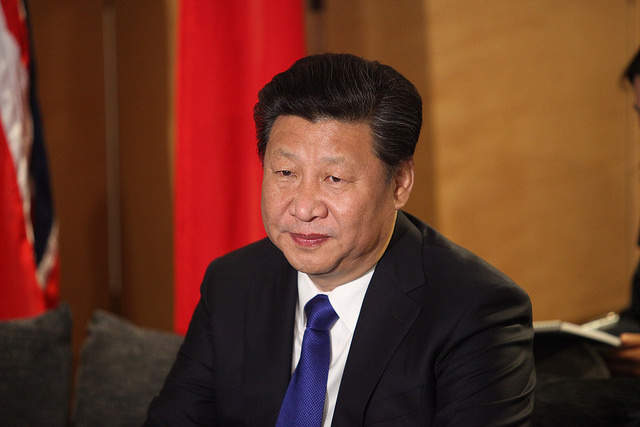 The Chinese Ministry of Ecology and Environment has arrested hundreds of officials who failed to address pollution violations discovered in a nationwide environmental audit later year.
The move, announced late on Monday, comes as part of President Xi Jinping's 'war on pollution', with a total of 4,305 officials across ten provinces held to account for failing to rectify the 28,076 disclosed violations, some facing fines while others may be looking at jail time.
Total fines of 510m yuan ($77.13m) have been issued to 5,700 companies in the ten regions under scrutiny.  This includes the two largest steel producing provinces of Hebei and Jiangsu, as well as Yunnan, Ningxia and Guangdong. The ministry also said 464 officials have been placed in administrative or criminal detention.
Central government inspectors first started re-examining the thousands of violations at the end of May this year, with six teams dispatched to the regions in question. The ministry said it received 38,000 tips from the public regarding non-observances of climate policies. As of Saturday, around 28,000 of these tips had been investigated.
Findings revealed that problems found in the previous inspection had not been resolved, and the ministry has already accused local governments and state-owned businesses of conducting 'perfunctory' and 'fraudulent' rectifications.
In one example, the Yunnan province of Qujing was criticised for failing to tackle problems with metal waste known to be polluting upstream parts of the Pearl River. Though inspectors had instructed the city to dispose of the residue, a returning visit revealed they had not pursued any action, with around 328,000 tons of waste improperly handled.
Further inspections are anticipated for the rest of China's 31 provinces.
President Xi's 'war on pollution' is currently in its fifth year, with Xi voicing his willingness to step up efforts to ensure it is successfully enforced, saying in May that he will use the full power of the Communist Party to rectify the country's long-standing climate problems.
Numerous measures have been implemented in recent months in an attempt to cut the city's coal consumption and boost the uptake of renewable power sources, with fossil fuel plants ordered to decrease production or even close.
Plans are also underway to improve rural spaces by restoring soil and waterways, and enhance urban areas with the creation of 300 'forest cities'. The latter are planned for construction by 2025 and are intended to improve air quality and local biodiversity.