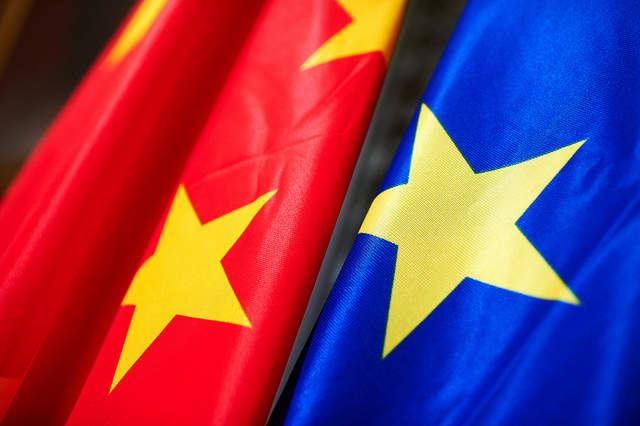 China and the European Union (EU) have today released a joint statement reaffirming their commitment to the terms of the Paris Agreement and calling for other countries to follow their lead.
The two sides did not overtly criticise the US 's withdrawal from the pact, but made it clear that other signatories need to step up efforts if the two degrees Celsius limit is to be maintained, saying that 'multilateralism can succeed in building fair and effective solutions to the most critical global problems of our time'.
Since the 2015 agreement was signed, the EU and China have proven themselves leading figures in upholding its terms, and today reiterated their dedication to continuing such work. Their plans include the scheme to transfer $100bn each year from richer to poorer nations to help them cope with and adapt to climate target demands. This point in particular has been a source of contention with the US.
The authors also highlighted finding a solution to the excessive amounts of pollution generated by the aviation and shipping industries as a point to be worked on, as well as developing and researching methods of cooperating in carbon emissions trading.
In response to these statements, a Greenpeace spokesperson said the pair are not only united by their opposition to Trump's stance, but also that 'China and the EU understand the opportunities offered by a clean and climate-safe world'.
The EU-China summit is currently underway in Beijing, and represents an opportunity for the two to showcase and strengthen their status as forerunners in the fight against climate change.
China has already met its 2020 target for carbon intensity, while the EU has met its 2020 emissions reduction target. The two have already started working together to implement and support the terms of the Paris Agreement, collaborating on carbon trading, technology transfers and the Ministerial on Climate Action (MoCA).
The strength of the pair's leadership has been of central importance to maintaining morale and paving the way in tackling climate change, given the widespread fear that the US's withdrawal would cause other nations to follow suit and backtrack.