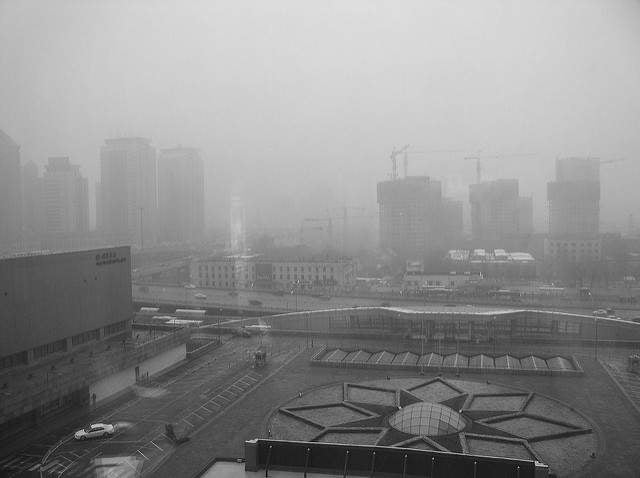 China has confirmed plans to continue implementing pollution curbs in smog-prone regions and neighbouring areas. The scheme will affect 28 cities and will come into effect between 1 October 2018 and 31 March 2019.
The move is the latest in a series of measures intended to tackle the country's highly-polluted air, and is part of President Xi Jinping's wider 'war on pollution'.
A draft plan was released by the country's environmental ministry on Thursday, detailing the scheme's aim of reducing the concentration of breathable particles (PM2.5) by around 5% each year during the winter in the Beijing-Tianjin-Hebei region.
The strategy will see the requirement of heavy carbon emitters in the steel, non-ferrous, coke and construction material sectors to reduce production in the heating season, which usually begins in mid-November. Steel mills in the cities of Tianjin, Shijiazhuang, Tangshan, Handan, Xingtai and Anyang will be ordered to cut capacity by 50% during this time, while other firms will need to cut capacity by a minimum of 30%.
The government will, however, allow local authorities to decide what action is appropriate for their regions.
There are also plans to convert 3.92 million households in the area from coal to gas heating by the end of October, as well as encouraging the uptake of gas storage infrastructure in the northern region.
It will be the second consecutive year that the country implements emission restrictions in the winter.
In early July, Beijing's cabinet launched a cross-ministerial leadership group, established to develop and implement anti-pollution schemes in smog-heavy areas. State media reported that the city will close around 1,000 manufacturers by 2020 in its attempt to cut back on air pollution.
According to the World Health Organisation, in 2015 China and India each had 1.1 million air pollution-related deaths, making up half of the total air pollution deaths reported globally that year. China has continued to take steps to try and curb high smog levels, though they are an inevitable effect of the country's high levels of production.