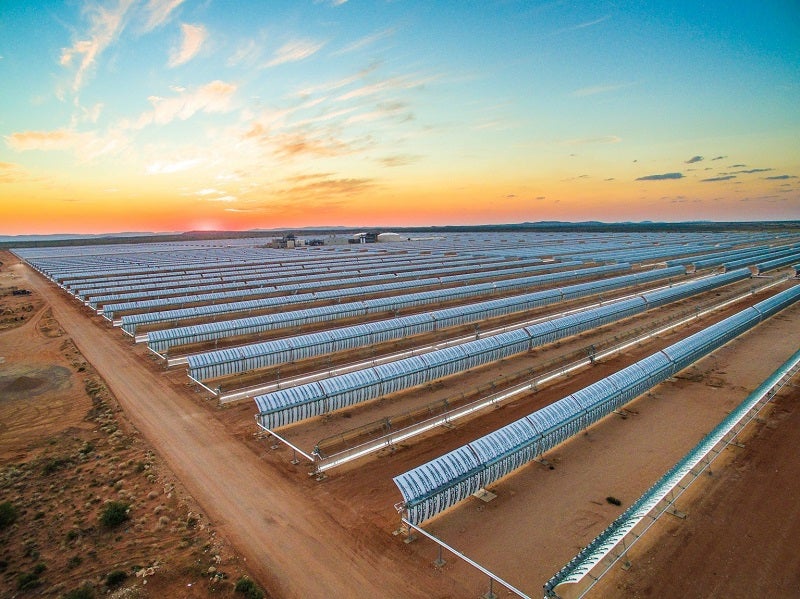 Chinese state-owned infrastructure investment fund the Silk Road Fund (SRF) has signed an agreement to purchase a 49% stake in Saudi Arabian company Acwa Power .
The SRF was established in Beijing under the framework of the 'Belt and Road Initiative', a medium-to-long term development and investment fund.
The renewable energy platform of the Saudi Arabian company owns a number of ACWA Power's existing renewable energy projects.
ACWA Power RenewCo will own ACWA Power's CSP, PV, and wind assets with an aggregate capacity of 1,668MW. The assets are located across the United Arab Emirates (UAE), South Africa, Jordan, Egypt and Morocco.
ACWA president and CEO Paddy Padmanathan said: "ACWA Power and Silk Road Fund's further collaboration is a mirror image of the robust and strategic ties between Saudi Arabia and China that is strengthened year after year.
"The agreement signed today is a testament of the commendable goals we will achieve with Silk Road Fund that will enhance regional connectivity and embrace a brighter future in renewable energy deployment.
"It is our pleasure to welcome Silk Road Fund as a shareholder in RenewCo to jointly bring in the finest expertise and promising investment to our portfolio of projects; and together, help progress the world to a cleaner, greener, and more sustainable home."
ACWA Power and SRF have co-invested in the 2,400MW Hassyan clean coal power plant and the 950MW Hybrid CSP and PV fourth phase of MBR Solar Park in the UAE.
The completion of the deal is subject to customary consents.