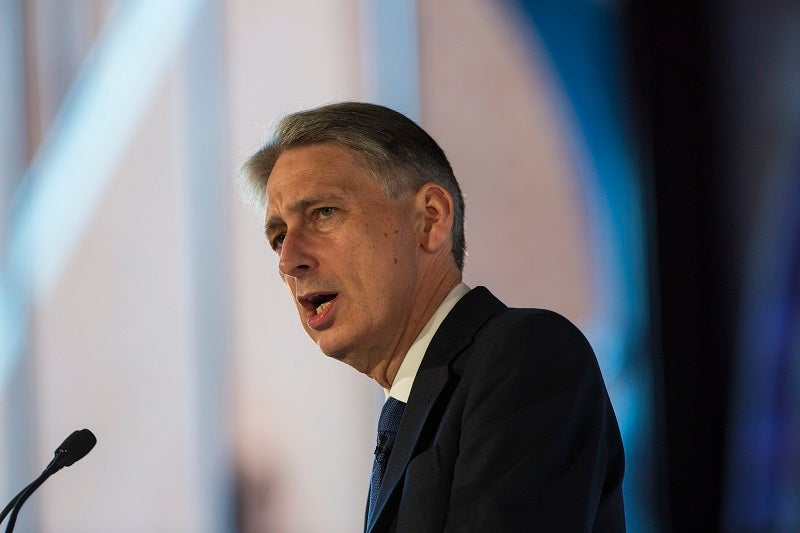 The UK Chancellor of the Exchequer Philip Hammond outlined the government's clean economic strategy in his spring statement today.
In his address to the House of Commons, the chancellor laid out a series of proposals which build on the 2018 budget and focus on the Industrial Strategy, Clean Growth Strategy and 25 Year Environment Plan.
Among the proposals was a call for evidence on a business energy efficiency scheme to see how the government could support investment in energy efficiency. The government will also look into offsetting transport emissions and whether travel companies should be required to offer carbon offsets to customers.
"We will publish a call for evidence on whether all passenger carriers should be required to offer genuinely additional carbon offsets, so that customers who want "zero carbon travel" have that option." #SpringStatement pic.twitter.com/Ce9On4StXK

— HM Treasury (@hmtreasury) March 13, 2019
The chancellor outlined how the government will advance the decarbonisation of gas supplies by increasing the proportion of 'green gas' in the grid and reducing the dependence on natural gas in homes and businesses. He also proposed the 'Future Homes Standard', which will end the use of fossil-fuel heating in new houses from 2025.
"We will introduce a Future Homes Standard, mandating the end of fossil-fuel heating systems in all new houses from 2025." #SpringStatement pic.twitter.com/SEwputXwYJ

— HM Treasury (@hmtreasury) March 13, 2019
The government will look to protect the environment by increasing biodiversity and ensuring that new housing developments would not impede this.
Reaction to the statement
Energy Institute external affairs director Nick Turton said: "Given the political backdrop and the preoccupation of ministers with Brexit, it's reassuring that clean energy gets a good look in – and in a way that indicates ministers are listening both to their statutory advisers and to the increasingly vocal public mood around sustainability.
"Last year's Clean Growth Strategy acknowledged a considerable shortfall against the fifth carbon budget to 2030, so it's good to see flesh being put on the bones in policy areas that have been seen as wanting – business energy efficiency, decarbonising heat in homes, and tackling emissions from transport. Time will tell whether the pace and scale of the ambition is enough to fill the gap."
GMB National Secretary Justin Bowden added: "GMB calls on Parliament to reject this proposal until there is thorough public debate on the energy mix and who pays.
"We recognise the UK must up its game in respect of its climate change commitments under the Paris Treaty – but today's announcement doesn't sound well thought through.
"Who will pay the subsidies to investors for the low and zero carbon energy sources?
"Whilst there are some positive and very welcome announcements regarding decarbonising the gas grid – with current Government policy on new nuclear power stations and renewable energy all over the place, the decisions on the UK's future energy needs and mix must be properly debated. Gas will be essential to meeting UK energy demands for many years to come."