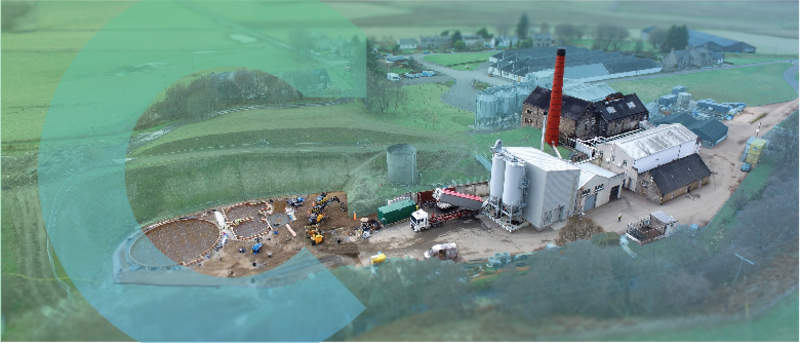 On-site biogas plant provider Clearfleau has commenced work on a new facility for beverage company Inver House.
Located at Balmenach in rural Speyside, the new plant will be built at a 200-year-old distillery, which already has a biomass boiler installed.
On completion, the new anaerobic digestion (AD) plant is expected to reduce the distillery's carbon footprint.
Clearfleau CEO Craig Chapman said: "Clearfleau is helping give Balmenach whisky a greener tinge and giving an even warmer glow to people who enjoy drinking it.
"Our AD plants are cutting fossil fuel use, helping meet energy reduction targets, cutting carbon emissions, and offering an attractive return on investment."
"Once complete, the on-site biogas plant will provide a more sustainable solution for the distillery's co-products, supplying renewable energy that will help reduce its power and other costs."
The Balmenach biogas facility will treat approximately 130m³ of whisky co-products a day.
More than 2,000m³ of biogas will be fed to a combined heat and power (CHP) engine that will provide 200KW of electricity and 230KW of heat for use in the operation of the distillery.
The plant will be integrated with the existing biomass boiler that already supplies renewable heat to the distillery.
The facility will also supply nutrient-rich bio-solids to the barley grown in Speyside.
Chapman further added: "The Scottish Government's enthusiasm for investment in clean energy generation is helping to stimulate interest in biogas on food and drink production sites with high-energy demand.
"Our AD plants are cutting fossil fuel use, helping meet energy reduction targets, cutting carbon emissions, and offering an attractive return on investment."