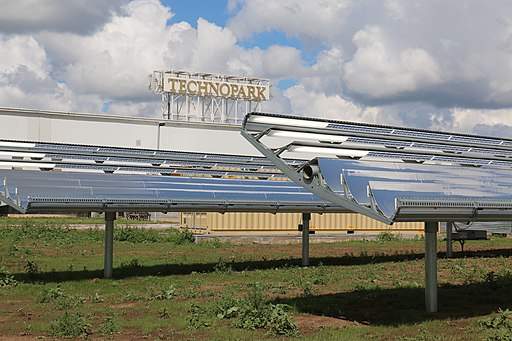 Clearway Energy Group , a new company formed by Global Infrastructure Partners (GIP), acquired 4.7GW worth of utility-scale solar projects from solar firm SunPower in its first official week as a business. Financial details of the deal were not disclosed.
The move is in keeping with SunPower's previously announced plans to move away from utility-scale developments, citing the continued high growth of distributed solar power and a focus on higher margin residential projects as reasons for their departure from the market.
It also works to accelerate the growth of Clearway, which already has a firm standing in the clean energy sector.
Clearway Energy Group was formed following GIP's purchase of NRG Energy's renewable energy business, including its 2.4GW operations and maintenance business, and NRG Yield, which holds a portfolio of wind, solar and natural-gas generation with a total operating capacity of 5.1GW. NRG Yield has now changed its name to Clearway Energy Inc.
The sale closed on 31 August for $1.348bn, removing $6.7bn of debt from NRG's balance sheet.
The latest deal with Sun Power was enacted by Clearway with financial support provided by GIP. The pipeline includes projects across 16 states, with the sale of the majority of sites finalised last Friday, and the purchase of the remaining ones to be completed over the next two months.
Clearway CEO Craig Cornelius said: "From homeowners to world-class businesses, and the utilities that service them, today's energy consumers are increasingly looking for clean energy that's reliable and affordable,
"Clearway was built from the ground up for these customers. We have the scale, the capacity and the infrastructure it takes to provide the energy they need from day one."
The group operates in 28 states with the capacity to power 2.7 million homes and is already one of the largest clean energy developers in the US, with assets including 2.8GW of wind, 1.1GW of utility PV and more than 300 MW of distributed and community solar. The group also has an 8.9 GW development pipeline and provides O&M and asset management for 4.1 GW of renewable power.