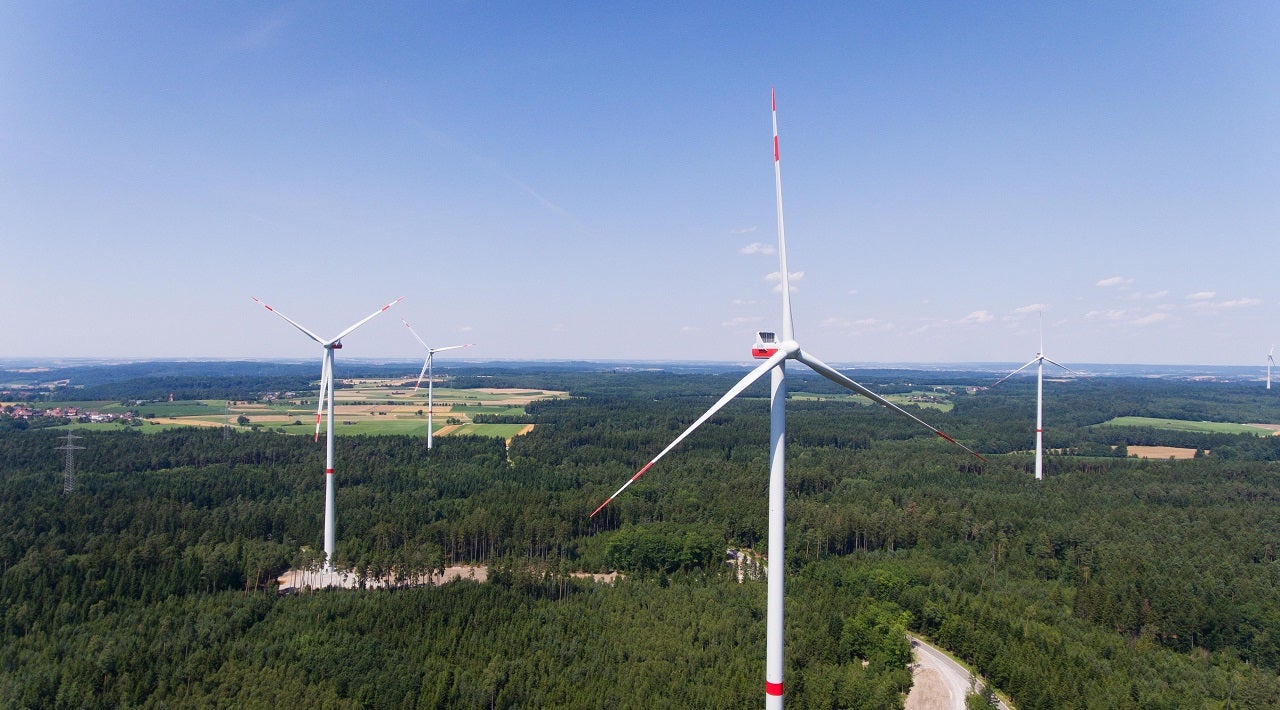 Investment firm Commerz Real has acquired a 49.9% stake in a portfolio of 14 onshore wind farms in Germany owned by EnBW Energie Baden-Württemberg.
The wind farms use 47 wind turbines with 133MW of total generation capacity. They are located at sites in the German states of Baden-Württemberg, Brandenburg, Rhineland-Palatinate and Saarland.
Most of the wind farms involved in the deal became operational in 2017. All of them use a feed-in tariff under the German Renewable Energy Sources Act.
Commerz Real has acquired the stake in this portfolio for its Klimavest impact fund. CEO Gabriele Volz said: "This cooperation marks a key milestone for both Klimavest and Commerz Real.  As well as being one of Germany's biggest energy groups, EnBW is also one of the leaders in developing and operating renewable energy installations, and we hope that many more joint projects will follow."
As per the terms of the deal, EnBW will continue to manage, service and maintain the wind farms and market the renewable energy generated by them.
The portfolio has the capacity to generate approximately 300GWh of energy annually, powering more than 100,000 three-person households in Germany.
EnBW CFO Thomas Kusterer said: "In Commerz Real, we are delighted to have found an investor with a long-term commitment to EnBW's projects.
"The partnership covers the entire operating life of the wind farms. We plan to invest the sale proceeds in new growth projects, primarily in the renewable energy segment."
Completion of the transaction is subject to regulatory approval and is expected lateer this year. The companies have not disclosed financial details of the deal.