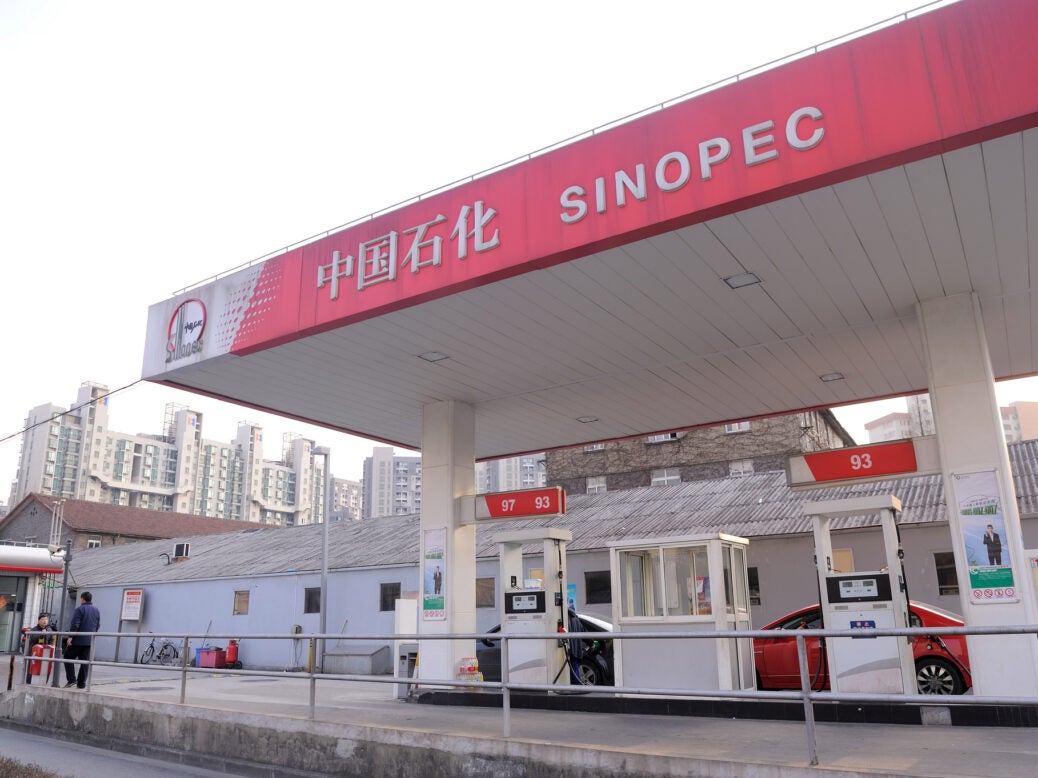 State-owned oil giant Sinopec has started construction on an electrolyser to produce 20,000 tonnes of green hydrogen per year in China.
Chinese state media has reported that the project would draw power from a new 300MW solar installation, with 618GWh annual capacity. The project will cost $470m (CNY3bn), and include power transformation, hydrogen storage, and transport facilities. Photovoltaic modules, electrolyser components, and hydrogen storage tanks will be manufactured locally according to a company statement.
The project would begin operations in June 2023, replacing equivalent grey hydrogen production. The company says that this could reduce carbon dioxide emissions by up to 485,000 tonnes per year. Sinopec chairman Ma Yongsheng said that the project would create a development path for green hydrogen refining and set an example to other power companies. Sinopec currently manufactures approximately 3.9 million tons of hydrogen.
Construction has started in Kuqa City, Xinjiang Province. Allegations of state-led slavery and oppression in the area may complicate international export of hydrogen produced at the facility.
This announcement follows news yesterday of BP's investment in a green hydrogen project in the UK. The project would accompany a blue hydrogen development as part of a nearby carbon capture industrial cluster.
It also follows last week's news that US-based Plug Power will build a 100MW electrolyser to produce green hydrogen and ammonia in Ain Sokhna, Egypt. The company will provide electrolyser technology to Fertiglobe, a partnership between Dutch chemicals company OCI NV and the UAE's oil giant ADNOC. It will also work with Norwegian renewables producer Scatec, Egypt's Sovereign Fund, and Orascom Construction to build the electrolyser.
Also last week, Norwegian hydrogen company Nel received an order for a 20MW electrolyser from Swedish steel manufacturer Ovako. The company would use hydrogen made by the electrolyser to heat steel at a plant in Hofors, Sweden.
This would replace the use of propane gas, reducing carbon dioxide emissions from the plant by 50%. The plant would become the first in the world to use hydrogen to decarbonise steel production.