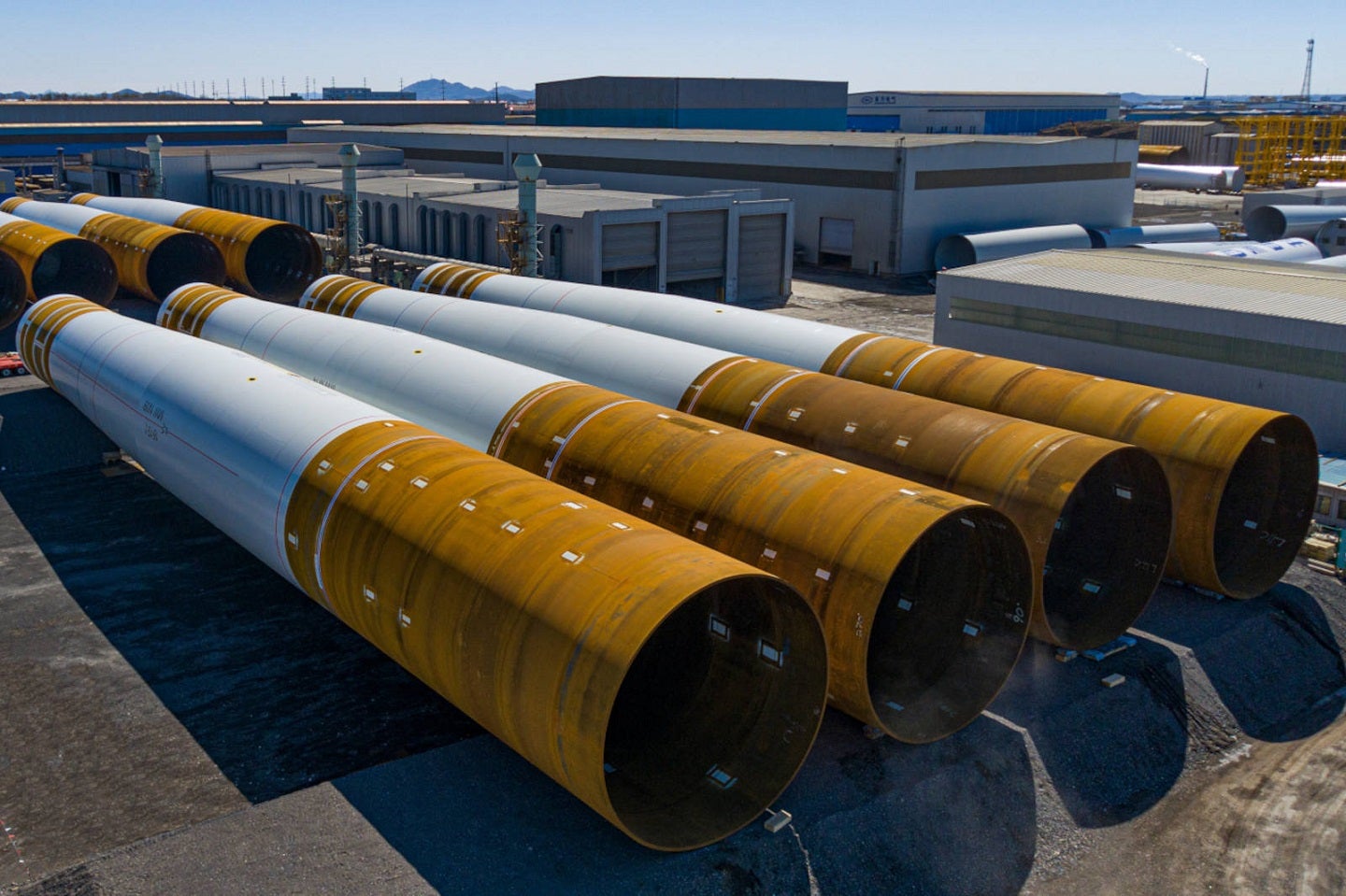 RWE and Northland Power, the developers of Nordseecluster, have selected Chinese offshore wind fabricator Dajin Offshore as the preferred supplier for foundations for the project.
Nordseecluster is a 1.6GW cluster consisting of four offshore wind farms in the German North Sea. They are divided into Nordseecluster A and B, each with two wind farms.
The first phase, Nordseecluster A will include two wind farms with 660MW of capacity. Currently in permit application phase, the foundation installation at sea is expected to begin in 2025 with operations dated to begin in early 2027.
The second phase, Nordseecluster B, will include two more wind farms that will add another 900MW capacity.
The second phase's foundation installation could begin in 2027, with operations scheduled for 2029.
Dajin was selected to supply all the foundations for the 104 wind turbines. Delivery of the foundations is subject to the final investment decision for the individual phases of Nordseecluster A and B.
Northland Power Nordseecluster managing director Benjamin Miethling said: "We are excited to have signed the Preferred Supplier Agreement with Dajin as part of our strategy to achieve substantial economies of scale and leverage synergies during the development, construction and subsequent operation of our four wind farm sites.
"We will finalise the main contract over the coming months. We are looking forward to continuing our trustful and productive collaboration with Dajin, the plan being to have the first foundations in the water by 2025."
Dajin Offshore owner and chairmen Xin Jin said: "For Dajin this is honor and responsibility to be approved as supplier and work closely with two great companies, RWE and Northland Power, on the Nordseecluster projects.
"This is the next very important milestone for Dajin on its way to becoming a leading global offshore foundations supplier."